STOP DREAMING AND RENT A BMW 740 2024 IN DUBAI (or Similar)
Introducing the all-new BMW 7 Series, the pinnacle of luxury and performance. Quick Lease is thrilled to offer this next-generation BMW rental Dubai, delivering a truly exceptional driving experience. With its bold and striking exterior design, the seventh-generation 7 Series is set to turn heads wherever it goes.
The front end of the 7 Series showcases BMW's daring styling approach, featuring design elements inspired by the iX and XM concept cars. However, one cannot miss the prominent and polarizing grille, a signature BMW feature that exudes confidence. Complementing the grille are sleek headlights with crystal glass accents, creating a modern and distinctive look. These lights are positioned horizontally, harmoniously integrating with the grille's top edge.
Although the details remain a mystery, it looks like we will witness different front-end designs. It is possible that BMW has surprises in store, especially considering the anticipated introduction of the i7, an electric variant within the 7 Series lineup. This electrifying model might bring unique styling cues, so we recommend you rent a BMW in Dubai from Quick Lease at a very fair price.
THE BEST BMW RENTAL IN THE TOWN
Step inside the next 7 Series, and you'll be greeted by an interior that combines elegance with cutting-edge technology. The latest iteration of BMW's renowned iDrive infotainment system takes centre stage, featuring a curved display that offers a seamless and intuitive user experience when you rent BMW Dubai. To add a touch of sophistication, a light and function strip is integrated into the passenger-side dashboard and door panels, elevating the cabin's ambience. A remarkable 31-inch screen for rear passengers allows for an immersive entertainment experience, capable of streaming content in stunning 8K resolution.
While exact powertrain details are yet to be revealed, BMW has confirmed that the electric i7 will be the most potent member of the 7 Series family, making it a must to rent a BMW in Dubai. Delivering exhilarating performance, this battery-powered model is estimated to offer an impressive driving range of approximately 305 miles. For those who prefer traditional gasoline engines, the 7 Series will also be available with a range of compelling options. However, a V12-powered flagship model will no longer be offered due to BMW's future plans.
Get ready to experience luxury and innovation like never before with the new BMW 7 Series. Rent this exceptional sedan and indulge in its remarkable features, exquisite craftsmanship, and unparalleled performance.
Documents Requirements
Residents and UAE Nationals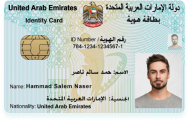 Copy of Driving License & Resident ID
Copy of Resident Visa
Passport Copy (Only for Residents)
Foreign Visitors

Original Passport or Copy
Original Visa or Copy
IDP & License Issued from Home Country
General Information
PAYMENT TYPE
Credit Card, Cash
Car options
APPLE CARPLAY / ANDROID AUTO
Yes
Car options
FREE DELIVERY (30 DAYS AND ABOVE)
Yes
24X7 CUSTOMER SUPPORT
Yes