BMW 7 Series 2019 Rental (or Similar)
If you plan on a long road trip in Dubai and want a vehicle that guarantees high engine performance, is durable and safe, then you should consider the BMW 7 Series 2019 model. Given how popular the brand is, you can always expect it to deliver high quality. This 3.0-litre turbo diesel guarantees fuel economy that you need on your long trip. It would be best if you don't have to compromise on cutting the trip short due to low mileage. The 2019 BMW 7 Series achieves 0 – 100 in a mere 6.2 seconds with a top speed of 250km/h while maintaining an excellent fuel economy of 5.7 litres to 100km. If you are not yet convinced, then let's have a look at some of the features this beauty has to offer.
The 2019 BMW 7 Series has tons of features to offer, which is sure to impress even the non-car enthusiast. From traction control to stability control, brake assist and airbags, even blind spot warnings and lane warnings – the 2019 BMW 7 Series truly has every safety feature under one roof guaranteeing you a safe journey. For even more economical driving, the 2019 BMW 7 Series comes with stop-start technology and an electronic suspension that adjusts to provide maximum road comfort. The on-board multi-display will make navigation a breeze and even includes voice control to make your life easier. The car is equipped with features such as cruise control, Bluetooth, USB port, and an auxiliary connection. With us at Quick Lease Car Rentals, we make the process of renting or leasing a car as easy as pie. To book a vehicle with us, you may head to our website and fill in all your details. Someone will be in touch to confirm the booking.
Documents Requirements
Residents and UAE Nationals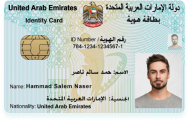 Copy of Driving License & Resident ID
Copy of Resident Visa
Passport Copy (Only for Residents)
Foreign Visitors

Original Passport or Copy
Original Visa or Copy
IDP & License Issued from Home Country
Car options
APPLE CARPLAY / ANDROID AUTO
Yes
Car options
FREE DELIVERY (30 DAYS AND ABOVE)
Yes
24X7 CUSTOMER SUPPORT
Yes