Rent BMW 4 Series Convertible 2018 (or Similar)
The BMW 4 series convertible is a beautiful little piece of engineering. The four series is powered by a 2-liter turbocharged 4-cylinder engine that has 248 horsepower and 258 pounds of torque. It has an 8-speed automatic gearbox or change gears yourself with the paddle shifters. The BMW's 3-panel roof stows away in only 20 seconds at just the touch of a button. The BMW iDrive system can be easily customized on the 8.8-inch display. Never get lost in the city, as the GPS navigation system is conveniently situated in the center. The onscreen interface is very user-friendly, and the short-cut buttons allow you to make changes quickly. You can also connect with Apple CarPlay and Bluetooth options or use the BMW connectivity app to support apps such as Spotify. The vehicle offers comfortable leather seats that are heated and LED headlamps, as well as a top-view parking camera and blind-spot monitoring.
The vehicle comes equipped with some amazing features. This beauty handles sharp corners and curves with ease, and the smooth transmission ensures a ride that gives you full control. Contact us at Quick Lease Car Rentals to find out how affordable it would be for you to lease this vehicle on either a long-term or short-term leasing plan. You will never need to worry about mechanical failure on one of our cars as they are checked and serviced regularly to ensure your safety. If you do happen to have a problem, you can always call our 24-hour customer emergency assistance line. Our vehicles are the best, and we charge the best prices. Contact us today to find out more and how you can benefit from one of these fantastic deals.
Documents Requirements
Residents and UAE Nationals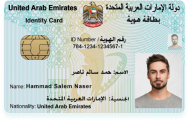 Copy of Driving License & Resident ID
Copy of Resident Visa
Passport Copy (Only for Residents)
Foreign Visitors

Original Passport or Copy
Original Visa or Copy
IDP & License Issued from Home Country
General Information
Model
4 series Convertible
Car options
APPLE CARPLAY / ANDROID AUTO
Yes
Car options
FREE DELIVERY (30 DAYS AND ABOVE)
Yes
24X7 CUSTOMER SUPPORT
Yes