QUICK LEASE SERVING AS BMW 4 SERIES RENTAL (or Similar)
We are adding the 2024 BMW 4-series to our wide fleet of cars, which offers a luxurious experience similar to the 3-series sedan. Still, they prioritize sleek and stylish design over practicality, resulting in less rear seat room and cargo space compared to their four-door counterpart. However, before you rent a BMW for a day, you should get aware of its one notable difference; it has a distinctive grille design aimed at setting the 4-series apart from its three-box sibling. However, opinions on the design are polarizing; some love it, while others find it less appealing.
WHAT'S NEW FOR THE 2024 BMW 4 SERIES RENTAL?
The BMW 4 series 2024 has come up with several updates making it a good choice to get BMW rent a car in Dubai. The most significant is the introduction of a 12.3-inch digital gauge cluster and a 14.9-inch infotainment display. These digital displays run on the latest iDrive 8 software, offering improved graphics, menu structures, and integrated voice-command functionality. Additionally, all models now come equipped with a new toggle shifter located on the centre console.
ENGINE, TRANSMISSION, AND PERFORMANCE IN BMW RENTAL
The 4-series shares the same impressive engine options as the 3-series. The 430i models are powered by a turbocharged 2.0-litre four-cylinder engine generating 255 horsepower. On the other hand, the M440i boasts a smooth turbocharged 3.0-litre inline-six engine that produces 382 horsepower, further enhanced by a 48-volt hybrid system.
The driving experience of the 4-series is sporty, thanks to its retuned suspension, more aggressive steering calibration, wider rear track, and lower centre of gravity compared to the 3-series sedan. The M440i coupe will leave you more impressed when you get BMW 4 series rental with its exceptional inline-six engine than its overall driving character. The brakes perform well, bringing the car to a stop from 70 mph in 149 feet. When you drive the all-wheel 430i xDrive model, you will find the turbocharged four-cylinder engine offers decent power, with the car's suspension operating softly.
Documents Requirements
Residents and UAE Nationals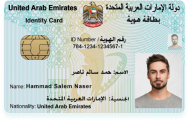 Copy of Driving License & Resident ID
Copy of Resident Visa
Passport Copy (Only for Residents)
Foreign Visitors

Original Passport or Copy
Original Visa or Copy
IDP & License Issued from Home Country
General Information
PAYMENT TYPE
Credit Card, Cash
Car options
APPLE CARPLAY / ANDROID AUTO
Yes
Car options
FREE DELIVERY (30 DAYS AND ABOVE)
Yes
24X7 CUSTOMER SUPPORT
Yes