BMW 330i Car Rental (or Similar)
The BMW 330i stands out from a lot of cars in the BMW 3 series. Its main attraction lies in the way it drives. Its standard equipment list engines, and infotainment system are first rate as well. This specific 3-series consists of two smooth and effective gas-powered engines. The 330i comprises of a turbocharged 2.0-liter four-cylinder that builds 255 horsepower and 295 pound-feet of torque. The car's brand-new steering feel offers more road-surface data and flexible effort than its predecessor did. Its ability to switch from relaxed and advanced to sharp and playful is truly impressive. Moreover, the 330i has the capacity to earn up to 26 mpg in the urban area and 36 mpg on the freeway. The standard infotainment system on the other hand, runs through an 8.8-inch touchscreen, but the interface can be controlled with a big knob and buttons on the console or with voice commands.
Focusing on the interior and design element of the BMW 330i, consists of a unique design, manufactured with exceptional resources and extraordinary build quality. It gives a luxurious feeling inside the 3-series, and its controls are placed in the right manner. This BMW 330i has a better outward visibility, the seats are well-bolstered and supportive, and they have widespread adjustment. Therefore, it's easy for usage and quite comfortable. This comfortable car's extra-cost content involves a detailed head-up display, customizable ambient inner lights, fiery front and rear seats, remote start, and wireless charging. To rent the BMW 330i in Dubai, get in touch with the team at Quick Lease Car Rental.
Documents Requirements
Residents and UAE Nationals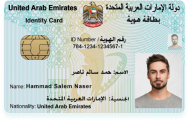 Copy of Driving License & Resident ID
Copy of Resident Visa
Passport Copy (Only for Residents)
Foreign Visitors

Original Passport or Copy
Original Visa or Copy
IDP & License Issued from Home Country
General Information
PAYMENT TYPE
Credit Card, Cash
Car options
APPLE CARPLAY / ANDROID AUTO
Yes
Car options
PAI INSURANCE MONTHLY
100 AED (Optional)
PAI INSURANCE DAILY
20 AED (Optional)
SCDW (PER MONTH)
900 AED (Optional)
FREE DELIVERY (30 DAYS AND ABOVE)
Yes
24X7 CUSTOMER SUPPORT
Yes