BMW 3 SERIES RENTAL FROM QUICK LEASE (or Similar)
BMW 3 Series is one of the best and best-selling cars of BMW Motors. Getting a BMW 3 Series rental from Quick Lease will serve as a great option as it is being told that the new BMW 3 Series is a great electric car in terms of range and features. The new BMW 3 Series has been designed like a sports car and features a luxurious interior with updated new infotainment and connectivity features. You will notice that the exterior and interior design of the new BMW 3 Series is completely different and more luxurious in comparison to the previous generation BMW 3 Series.
If you are making up your mind to rent a car BMW in Dubai, then let us tell you that DC fast charging facility has been given in the new BMW 3 Series, with the help of which it can be fully charged in 45 to 60 minutes and easily achieves 300 miles range on a single charge. However, no one can beat the new BMW 3 Series in terms of speed, as it can go up to 60 mph in just 4.1 seconds.
QUICK LEASE OFFERING CHEAP BMW RENTAL
The 2024 BMW 3 Series is poised to bring a range of impressive features, building upon the strengths of its predecessor, the 2023 model. While BMW has yet to unveil specific details about the 2024 model, we can anticipate exciting enhancements based on the previous iteration. Expected features include a powerful engine lineup, delivering exhilarating acceleration and responsive power that the 3 Series is renowned for. In addition, quick Lease offers cheap BMW rental, so getting a BMW 3 series 2024 on rent from us will save you some money.
Safety will be a priority, with advanced technologies such as adaptive cruise control, lane-keeping assist, blind-spot monitoring, and automatic emergency braking expected to provide a secure driving experience. In addition to embracing modern connectivity, the 2024 3 Series will likely include wireless Apple CarPlay, seamlessly integrating your iPhone for effortless access to navigation, music, and other applications.
Before you inquire about BMW 3 Series rental costs, learn a bit about its interior. The interior of this car has a spacious cabin that will ensure both the driver and passengers enjoy comfort on their journey. At the same time, a wireless phone charger eliminates the hassle of cables. In addition, the infotainment system is expected to feature a large 14.9-inch touchscreen display, complemented by a high-quality audio system, Bluetooth wireless technology for hands-free calling and audio streaming, and support for both Apple CarPlay and Android Auto.
A premium sound system will deliver a rich and immersive audio experience, and passengers can stay connected with an integrated WiFi hotspot when they rent a car BMW in Dubai. Furthermore, the 2024 3 Series may offer music streaming capabilities and will likely feature an 8-speed automatic transmission for smooth and efficient gear changes, elevating the driving experience to new heights.
Documents Requirements
Residents and UAE Nationals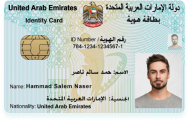 Copy of Driving License & Resident ID
Copy of Resident Visa
Passport Copy (Only for Residents)
Foreign Visitors

Original Passport or Copy
Original Visa or Copy
IDP & License Issued from Home Country
General Information
PAYMENT TYPE
Cash, Credit Card
Car options
APPLE CARPLAY / ANDROID AUTO
Yes
Car options
FREE DELIVERY (30 DAYS AND ABOVE)
Yes
24X7 CUSTOMER SUPPORT
Yes