Rent Bentley Flying Spur 2017 (or Similar)
Drive the ultimate car that Bentley has to offer on your next trip to the UAE. The sleek and classy design will turn heads and have people looking twice in your direction. If you are looking for a vehicle that is sturdy and oozes class, then the 2017 Bentley Flying Spur is the vehicle for you. This five-seat leather upholstered beauty will ensure that you drive in comfort. Climate control, lumbar support adjustment, and heated seats will give you the ultimate driving experience and is perfect for long-distance traveling. The 2017 Bentley Flying Spur flies along the road with its 4.0 Turbo 8 cylinder engine and supercharger allowing you to reach 100km per hour in only 5.2 seconds and a top speed of 295km/h.
Bentley has given its customers all the bells and whistles to ensure the safest and most comfortable drive. From ABS, traction control, stability control, eight airbags, and even tyre pressure detection system, the car has ensured every type of safety possible. Bentley has incorporated an unbelievable amount of features to make your driving experience as convenient as possible. The on-board computer display allows for easy navigation with the voice control system. The auxiliary input and CD player will enable you to groove to your favourite tunes while on the road. Automatic wipers, sunroof, parking assist, and keyless start are only a few of the features that are wrapped inside the metallic, pearlescent body of the 2017 Bentley Flying Spur. Get access to these features and so much more when you rent a 2017 Bentley Flying Spur from Quick Lease Car Rentals for your vacation in the UAE. With exceptional deals, you, too, can drive a Bentley and show off about it to your friends.
Documents Requirements
Residents and UAE Nationals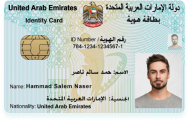 Copy of Driving License & Resident ID
Copy of Resident Visa
Passport Copy (Only for Residents)
Foreign Visitors

Original Passport or Copy
Original Visa or Copy
IDP & License Issued from Home Country
Car options
APPLE CARPLAY / ANDROID AUTO
Yes
Car options
FREE DELIVERY (30 DAYS AND ABOVE)
Yes
24X7 CUSTOMER SUPPORT
Yes