Rent Bentley Continental GTC Convertible 2018 (or Similar)
When you hear 'Bentley', you think of sophistication, professionalism, and elegance. The 2018 Bentley Continental GTC Convertible radiates class and style with its lustrous design that comes in seventeen different magnificent colours. This 6.0-litre beauty can accelerate from 0 – 100 in a whopping 3.8 seconds, leaving no room for anyone to doubt its performance. If you are on the hunt for the perfect travel vehicle, then look no further than the 2018 Bentley Continental GTC Convertible. With an average fuel economy of 23.9 litres per 100km, you can rest assured that you will not only be driving in comfort but can also cover a vast mileage with that fuel. The 2018 Bentley Continental GTC Convertible comes fitted with five mono-tone colour split seats with the choice between fifteen premium interior colours.
In addition to the premium seating, the Bentley also comes equipped with a top of the range infotainment system giving you access to a 12.3" high definition touch screen monitor from which you can make use of the GPS, and access an array of other functionality that will improve the quality of your trip. You have the choice of both digital and satellite radio, with an impressive ten-speaker audio system. When it comes to safety, the 2018 Bentley Continental GTC Convertible is comparable to none in its class. With ABS, stability control, and several airbags located in different parts of the car, you will be able to travel with peace of mind knowing that you are in safe hands. Get the 2018 Bentley Continental GTC Convertible from Quick Lease Car Rentals today to ensure that you get the full, sophisticated Bentley experience while in the UAE.
Documents Requirements
Residents and UAE Nationals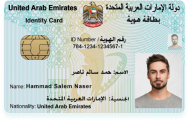 Copy of Driving License & Resident ID
Copy of Resident Visa
Passport Copy (Only for Residents)
Foreign Visitors

Original Passport or Copy
Original Visa or Copy
IDP & License Issued from Home Country
General Information
PAYMENT TYPE
Credit Card, Cash
Model
Continental GTC Convertible
Car options
APPLE CARPLAY / ANDROID AUTO
Yes
Car options
PAI INSURANCE MONTHLY
60 AED (optional)
PAI INSURANCE DAILY
5 AED (optional)
FREE DELIVERY (30 DAYS AND ABOVE)
Yes
24X7 CUSTOMER SUPPORT
Yes