Bentley Continental GT 2017 Rental (or Similar)
If you are looking for a high-performance vehicle wrapped inside an elegant, professional and sleek package then you need look no further than the 2017 Bentley Continental GT. This wondrous piece of engineering boasts a massive 6.0-litre turbocharged engine running at an astounding 582 HP. This all-wheel-drive V8 accelerates from 0 to 60 in a mere 4.6 seconds and achieves an astronomical top speed of 305 km/h. The Continental achieves 11.8 litres per 100km with highway driving making it perfect for long-distance driving. Travel in comfort with enough legroom and packing space for your passengers and luggage with the 358-litre trunk capacity. The stability control and adaptive cruise control functionality ensures a smooth drive – especially on the long road.
The vehicle has a lot more to offer other than performance. It flaunts an array of safety features, including anti-lock brakes, four-wheel ABS as well as rear-view cameras and blind-spot warnings. It makes reversing and parking a lot easier and takes the stress of losing security deposits off your back. Bentley did not skimp on the infotainment system, enabling users to access navigation via a high definition screen on the center console. From here, you can also connect your phone via Bluetooth to play music from your very own playlists. The exceptional cooling system allows an equal flow of air, ensuring the comfort of every passenger. Quick Lease Car Rentals gives you the incredible opportunity of renting a Bentley Continental GT 2017 at an excellent price. You don't have to own a Bentley to drive one. Call us today and book your car with us for added advantages such as free pickup and delivery.
Documents Requirements
Residents and UAE Nationals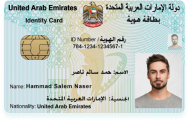 Copy of Driving License & Resident ID
Copy of Resident Visa
Passport Copy (Only for Residents)
Foreign Visitors

Original Passport or Copy
Original Visa or Copy
IDP & License Issued from Home Country
Car options
APPLE CARPLAY / ANDROID AUTO
Yes
Car options
FREE DELIVERY (30 DAYS AND ABOVE)
Yes
24X7 CUSTOMER SUPPORT
Yes