THE TIME IS HERE TO RENT BENTLEY CONTINENTAL GT 2024 IN DUBAI (or Similar)
Travelling in the 2024 Bentley Continental GT is a breeze, thanks to its luxurious interior and smooth suspension, that's why Quick Lease is offering Continental 2024 Bentley GT rental. Whether you choose the coupe or the convertible, the Continental GT stands out with its stylish design and comfortable seats. You can opt for a V-8 or a W-12 engine, which are turbocharged for impressive power. No matter your choice, the Continental GT never feels lacking in power. It handles like a sports car and offers a comfortable ride over rough roads. As you would expect from Bentley, you can customize your Continental GT to your liking through the Mulliner coachbuilding division. Even with a standard model, you'll still get a beautifully designed luxury car with high-quality materials and desirable features.
WHAT MAKES IT EXCITING TO RENT BENTLEY IN DUBAI
Regarding updates for 2024, the Continental GT receives some styling tweaks. The Azure trim now offers new 22-inch wheel options when you get rent Bentley in Dubai, the Speed model has dark grey exterior details, and you can choose a dark-tinted finish for the aluminium grille trim. Inside the Azure models, the seats and door panels have quilted patterns, and all models come with plush wool floor mats on recycled nylon carpeting.
We recommend the Bentley GT rental that comes standard with a twin-turbo V-8 engine. Bentley's V-8 is a refined powerhouse that provides nearly the same speed and agility as the W-12 in real-world driving. The extra horsepower of the W-12 engine only becomes noticeable at very high speeds. While the convertible option is tempting, we prefer the coupe because of its sleek roofline, which adds to its overall elegance and appeal.
The Continental GT offers impressive engine options. The V-8 engine propels the coupe from 0 to 60 mph in 3.4 seconds, while the W-12 achieves the same acceleration in 3.3 seconds. The Speed model's tuned-up W-12 could reach 60 mph in just 3.1 seconds. Both engines are paired with an eight-speed dual-clutch automatic transmission that provides quick and smooth shifts. In addition, all Continental GTs come with all-wheel drive, ensuring power is efficiently transferred to the road. Now you may be wondering about the cost to rent a Bentley for a day; then let us tell you that Quick Lease offers car rentals at very economical pricing.
SAVE YOUR MONEY WITH A BENTLEY GT RENTAL
In terms of fuel efficiency, the Continental V-8 achieves an EPA-rated 16 mpg in the city and 26 mpg on the highway. The interior of this car is luxurious and customizable, making it a must to rent Bentley Continental GT in Dubai. It features premium leather and wood veneers, and every aspect of the car can be tailored to your preferences. Bentley's attention to detail is evident in the knurled control knobs and double-stitched diamond-pattern seat trim. While the Continental GT technically has seating for four, we recommend using the rear seat for smaller passengers or extra storage space. Legroom and headroom in the rear can be limited, especially for adults on longer trips.
Documents Requirements
Residents and UAE Nationals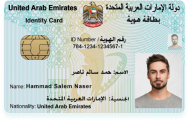 Copy of Driving License & Resident ID
Copy of Resident Visa
Passport Copy (Only for Residents)
Foreign Visitors

Original Passport or Copy
Original Visa or Copy
IDP & License Issued from Home Country
General Information
PAYMENT TYPE
Cash, Credit Card
Car options
APPLE CARPLAY / ANDROID AUTO
Yes
Car options
FREE DELIVERY (30 DAYS AND ABOVE)
Yes
24X7 CUSTOMER SUPPORT
Yes