Bentley Bentayga 2018 Rental (or Similar)
The Bentley Bentayga is the undisputed leader in the ultra-luxury SUV class. Despite being a large, sturdy vehicle, the Bentayga is surprisingly agile due to its 6.0-liter twin-turbo V12 engine that helps it to climb from 0 to 60mph in under 4 seconds. Its in-built dynamic ride function enables driving on both urban roads and off-road easy and hassle-free. The suspension is designed to minimize body roll and increase the traction. The interior has that old school charm as its drips with leather, wood and metallic accents. Lambswool carpets add a sophisticated touch. As you push down on the accelerator, it will feel as though you are being propelled by a rocket, and the sound of the engine will have you smiling. Its on-road performance is unmatched thanks to its impressive handling and adequate stopping power. The vehicle also comes fitted with a 3-zone system that is responsible for climate control and protects from the Dubai heat. If you love leather, then you will enjoy its interiors as almost every surface covered with leather. Infotainment features provided within the vehicle include driver aids, audio, and navigation systems and smartphone integration, including a feature that lets you link your Apple device.
The Bentley learns your preferences and adjusts to your driving style and is a triumph of modern engineering. Perfect for cruising around the UAE or exploring the rolling mountain ranges, this vehicle may be large but is so speedy it can rival just about any sports car. The car lets out a throaty growl to let the other cars on the road that you mean business. With Quick Lease Car Rentals, customers can get the 2018 Bentley Bentayga for affordable daily, weekly, or monthly packages. Each of our vehicles is expertly maintained, to ensure that you will never face any hiccups on the road.
Documents Requirements
Residents and UAE Nationals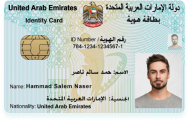 Copy of Driving License & Resident ID
Copy of Resident Visa
Passport Copy (Only for Residents)
Foreign Visitors

Original Passport or Copy
Original Visa or Copy
IDP & License Issued from Home Country
Car options
APPLE CARPLAY / ANDROID AUTO
Yes
Car options
FREE DELIVERY (30 DAYS AND ABOVE)
Yes
24X7 CUSTOMER SUPPORT
Yes