RENT BENTLEY BENTAYGA 2024 IN DUBAI FROM QUICK LEASE (or Similar)
Introducing the Bentley Bentayga 2024, a true epitome of luxury and sophistication. At Quick Lease, we are proud to offer Bentley Bentayga rental Dubai. So let's delve into the luxurious features that make the Bentley Bentayga 2024 a remarkable choice for those seeking the pinnacle of automotive excellence.
LUXURIOUS INTERIOR DESIGN WITH BENTAYGA RENTAL DUBAI
Step into the Bentley Bentayga 2024 and immerse yourself in luxury. Every detail of the interior has been meticulously crafted with the finest materials. The interior exudes unparalleled beauty and elegance, from exquisite leather upholstery to carefully selected precious stones and vibrant, sustainably sourced wood, making it worthy to rent Bentley Bentayga Dubai. Prepare to be captivated by the harmonious blend of these rich elements, placing this car at the zenith of the luxury car classification worldwide.
ENJOY UNPARALLELED COMFORT AND FEATURES WITH BENTLEY BENTAYGA RENTAL DUBAI
The Bentley Bentayga offers a spacious interior that combines customization options with ample legroom and supreme comfort. Whether you choose to be chauffeur-driven or take the wheel yourself, you'll experience an ambience of sheer luxury. Revel in the available upholstery options, adjustable lighting system, cooling features, and a secure biometric lock for added peace of mind.
The cargo area is thoughtfully designed to accommodate your belongings, ensuring convenience without compromising style. Additionally, passengers can indulge in entertainment through the 10.9-inch infotainment monitor compatible with Android and Apple devices, while a separate 10.1-inch display device integrated into the front seat headrests adds to the journey's enjoyment.
EFFICIENT FUEL CONSUMPTION AND MANAGEMENT
Embrace unstoppable adventures with Bentayga rental Dubai, knowing that it offers both power and efficiency. With an impressive 23-mpg fuel economy on highway routes, as tested by the EPA, you can confidently explore the city. The base plug-in variant boasts a 13.0-kWh battery, providing 18 miles of electric driving range, blending environmental consciousness with exceptional performance.
CHOOSE QUICK LEASE TO RENT BENTLEY BENTAYGA DUBAI
When it comes to experiencing the epitome of luxury on the roads of Dubai, Quick Lease should be your car rental partner. Rent the Bentley Bentayga 2024 from us and elevate your driving experience to new heights. Immerse yourself in abundance, enjoy advanced technology, and indulge in the perfect harmony of power and efficiency. Contact us today to reserve your Bentley Bentayga rental Dubai and embark on an unforgettable journey.
Documents Requirements
Residents and UAE Nationals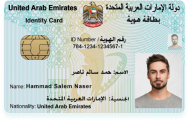 Copy of Driving License & Resident ID
Copy of Resident Visa
Passport Copy (Only for Residents)
Foreign Visitors

Original Passport or Copy
Original Visa or Copy
IDP & License Issued from Home Country
General Information
PAYMENT TYPE
Cash, Credit Card
Car options
APPLE CARPLAY / ANDROID AUTO
Yes
Car options
FREE DELIVERY (30 DAYS AND ABOVE)
Yes
24X7 CUSTOMER SUPPORT
Yes