Rent Audi R8 V10 Plus 2018 (or Similar)
Bring out the beast in your heart with the ultimate engineering that Audi has to offer – the 2018 Audi R8 V10 Plus. This dynamic, flawless vehicle roars from its 5.2-litre V-10 engine pulling a staggering 602 Hp and reaching 0 – 100 in only 3.2 seconds. This two-door, all-wheel-drive offers fuel consumption of 12.3 litres per 100km. You will be able to swoop through the streets of the UAE, knowing that you are driving the ultimate machine Audi has to offer. This convertible is ideal to zoom into the streets of Dubai, creating a long-lasting impression on everyone who passes by. You can't not notice this car. The sporty look gives it a visually appealing look.
Audi has spared no expense when it comes to the safety of their passengers. The 2018 Audi R8 V10 Plus comes equipped with ABS, brake assist, traction and stability control with a total of four airbags spread across the vehicle. But safety does not come at the compromise of comfort. With the most elegant leather upholstery, heated seats, and cruise control, you will be sure to be cozy and comfortable during your travels. The 2018 Audi R8 V10 Plus also boasts features such as climate control, perfect for the harsh heat of the UAE, as well as Bluetooth connectivity, a USB port and auxiliary input allowing you to listen to your favourite music and audiobooks while on the road. The top of the range navigation system ensures you can find the best tourist attractions, as well as escape the traffic wherever possible. Quick Lease Car Rentals offers the 2018 Audi R8 V10 Plus at a reasonable and affordable price. It enables you to drive in a car, that gives you excellent performance.
Documents Requirements
Residents and UAE Nationals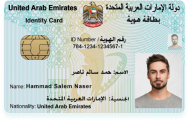 Copy of Driving License & Resident ID
Copy of Resident Visa
Passport Copy (Only for Residents)
Foreign Visitors

Original Passport or Copy
Original Visa or Copy
IDP & License Issued from Home Country
Car options
APPLE CARPLAY / ANDROID AUTO
Yes
Car options
FREE DELIVERY (30 DAYS AND ABOVE)
Yes
24X7 CUSTOMER SUPPORT
Yes