Audi A6 2017 Rental (or Similar)
The Audi A6 2017 boasts a plethora of features which the typical UAE driver will find useful. For example, the car's rearview camera takes the risk out of reversing in a major city, such as Dubai. Meanwhile, its parking sensors greatly simplify squeezing the vehicle into a tight parking spot. The 2017 edition of the Audi A6 marks the first time the rearview mirror and parking sensors have been included as standard. This guarantees all motorists a safer and more convenient driving experience. Also included as standard is a 7-inch screen infotainment system. With this infotainment system at their disposal, drivers of the Audi A6 can easily access maps, satellite radio, and Bluetooth. Audiophiles will revel in the vehicle's bafflingly powerful 10-speaker sound system which is, you guessed it, standard! Although heated seats won't be of much use in the UAE, two out of five of the Audi A6's seats are fitted with a heating system. All seats feature leather upholstery, adding a luxurious feel to the interior of the car.
The Audi A6 2017 comes fitted with a 252-horsepower turbocharged 4-cylinder engine as standard. This should provide all the power you need during your drives in the UAE. However, should you feel a more powerful engine is necessary, it is possible to get this car with a 333-horsepower V6 engine. Additional engines are available which are more powerful again, but it's difficult to think of any situation in which they would be needed outside of competition. Given its many features, the Audi A6 2017 can be pretty expensive. However, you can rent it from Quick Lease for just 304 AED.
Documents Requirements
Residents and UAE Nationals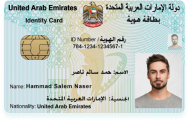 Copy of Driving License & Resident ID
Copy of Resident Visa
Passport Copy (Only for Residents)
Foreign Visitors

Original Passport or Copy
Original Visa or Copy
IDP & License Issued from Home Country
Car options
APPLE CARPLAY / ANDROID AUTO
No
Car options
PAI INSURANCE MONTHLY
60 AED
PAI INSURANCE DAILY
5 AED
FREE DELIVERY (30 DAYS AND ABOVE)
Yes
24X7 CUSTOMER SUPPORT
Yes