Luxury with QuickLease: Rent Audi A5 Cabriolet in Dubai (or Similar)
QuickLease, situated in the energetic city of Dubai, provides a unique chance to improve your experience by renting an Audi A5 Cabriolet. This high-end car defies conventional modes of transportation by skillfully fusing richness, grace, and power. For those looking for the ultimate luxurious ride, the Audi A5 Cabriolet is the best option because it promises the best driving experience possible when navigating the streets of Dubai.
Luxury Personified: Audi A5 Cabriolet Dubai
With QuickLease, your journey begins with the enchanting Audi A5 Cabriolet—a car designed to turn heads and make a statement. Dubai is a city that embraces extravagance, and the Audi A5 Cabriolet fits right in. Its sleek and sophisticated design, with its convertible top that redefines open-air driving, sets the stage for a remarkable driving experience.
The Thrill of Open-Air Driving
Imagine cruising down the iconic Sheikh Zayed Road with the wind in your hair and the mesmerizing Dubai skyline as your backdrop. The Audi A5 Cabriolet's power-retractable soft top allows you to experience the exhilaration of open-air driving at your command. It's a feeling like no other, and it's yours to savor when you rent this incredible car.
Car Rental Audi A5 Cabriolet: Your Passport to Dubai's Beauty
You may enjoy the beautiful appeal and elegance of the Audi A5 Cabriolet while in Dubai. You can also relax in the serene settings of the Dubai Desert or take a stroll along the palm-fringed Jumeirah Beach. The Audi A5 Cabriolet combines style and performance, making it an excellent choice for your travels, whether you're appreciating the breathtaking vistas of the Palm Jumeirah or the iconic Burj Khalifa.
Discover Luxury with QuickLease
At QuickLease, we're committed to providing you with an extraordinary car rental experience. We aim to go above and beyond your expectations with our Audi A5 Cabriolet rentals in Dubai. You'll sense the power, refinement, and elegance only an Audi can provide as soon as you get behind the wheel.
In Dubai, the extraordinary is the standard, and QuickLease's Audi A5 Cabriolet is your ticket to a fantastic driving experience. Book your Audi A5 Cabriolet rental today and set out on a journey of luxury, power, and style through the enchanting streets of Dubai. Elevate your visit to this vibrant city with the perfect blend of luxury and performance, all at your fingertips when you choose QuickLease.
Documents Requirements
Residents and UAE Nationals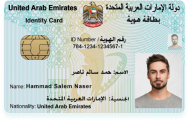 Copy of Driving License & Resident ID
Copy of Resident Visa
Passport Copy (Only for Residents)
Foreign Visitors

Original Passport or Copy
Original Visa or Copy
IDP & License Issued from Home Country
Car options
APPLE CARPLAY / ANDROID AUTO
Car options
FREE DELIVERY (30 DAYS AND ABOVE)