Rent Audi A4 in Dubai with QuickLease (or Similar)
When you embark on a journey in the vibrant city of Dubai, you deserve nothing less than a ride that encapsulates sophistication, power, and style. QuickLease proudly presents the opportunity to rent the Audi A4, a vehicle that seamlessly combines luxury with cutting-edge technology. Step into a world of elegance and refinement as we unveil the Audi A4, an exceptional choice for your Dubai escapade.
Audi A4 Rental in Dubai: A Symphony of Design and Performance
Dubai's dynamic streets call for a ride that not only turns heads but also offers an exhilarating driving experience. The Audi A4 Rental In Dubai delivers precisely that, ensuring you stand out in the city of opulence. With QuickLease, you can explore Dubai in style, making a statement at every turn.
Audi A4: A Marvel of Automotive Engineering
The Audi A4 embodies the perfect blend of sleek design and robust performance. As you rent Audi A4, you'll be captivated by its sculpted lines and a confident presence that signifies modern luxury. The elegant contours and iconic Singleframe grille create an aesthetic that's impossible to ignore.
Audi A4 for Rent: Where Comfort Meets Innovation
Enter the elegant Audi A4 cabin, and you'll be transported to a comfortable and cutting-edge environment. This impressive car has been thoughtfully developed to meet your demands in every way, providing a balanced combination of luxury and technology. Sink into the sumptuous leather seats, and a minimalist yet sophisticated interior will greet you.
Audi A4 Rental: Power Under the Hood
The powerful engine that powers the Audi A4 provides an exciting driving experience. You'll experience the precision handling and powerful acceleration that characterize this car when you rent an Audi A4 in Dubai. The Audi A4 lives up to its performance promise whether you're speeding down Sheikh Zayed Road or through the busy city streets.
The Choice of Discerning Travelers
Travelers seeking the unusual will find the Audi A4 to be the ideal partner when visiting Dubai, which draws highly sophisticated visitors from all over the world. Its cutting-edge technological features guarantee a convenient, safe, and fashionable travel experience. Savor smooth connectivity, flexible cruise control, and a user-friendly entertainment system.
Experience Luxury, Style, and Performance
Your doorway to elegance and luxury in Dubai is through QuickLease. We provide you with the exclusive chance to rent an Audi A4, guaranteeing that your trip to this fantastic city will be nothing short of spectacular. We are aware that luxury has no boundaries in Dubai, and the Audi A4 is a perfect fit for that image.
Contact QuickLease Today
Take the chance to experience the Audi A4 for rent in Dubai. Contact QuickLease today, and let us make your Dubai journey an unforgettable one. Our knowledgeable and committed staff is prepared to help you locate the ideal car for your requirements. As soon as you step foot in Dubai, you'll find that your options for transportation can match the opulence and grandeur of the city.
Documents Requirements
Residents and UAE Nationals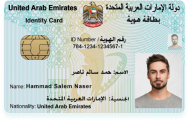 Copy of Driving License & Resident ID
Copy of Resident Visa
Passport Copy (Only for Residents)
Foreign Visitors

Original Passport or Copy
Original Visa or Copy
IDP & License Issued from Home Country
Car options
APPLE CARPLAY / ANDROID AUTO
Car options
FREE DELIVERY (30 DAYS AND ABOVE)