Rent Audi A3 2018 (or Similar)
The Audi A3 is a compact luxury sports car sedan that has a mighty engine and tons of extra high-tech technology. These features balance performance and luxury, so you get the best of both worlds. This 4-door sedan has both front-wheel and rear-wheel drive. It's all powered by a 2 litre 4-cylinder engine and has a 7-speed dual-clutch automatic transition and is surprisingly light on fuel. The interior is furnished with leather upholstery while the back-up camera offers parking assistance. Other features include a collision warning system, emergency braking, and blind-spot monitoring. There are ten speakers and heated front seats that all offer lumbar support. This car would look perfect on a poster on your bedroom wall with its LED headlights and stylish good looks. From a standstill, it accelerates to 60mph in 5.8 seconds. The steering is light and effortless, and so parking is easy. You can drive confidently on any road with added grip and a very well-tuned suspension. The A3 is very easy to manoeuvre in tight spaces and is perfect for the everyday commute around Dubai and UAE.
The interior is decorated tastefully with aluminium accents that give it a luxury feel. The controls are placed well, making driving easy, and the MMI system controls everything. The central screen rises from the dash, and the sharp, bright graphics make for easy viewing. We, at Quick Lease Car Rentals, pride ourselves in offering the cheapest deals available in the UAE to both residents and tourists. For added convenience, you can book online. Continue your luxurious lifestyle while on holiday in Dubai by leasing one of our top of the range vehicles. Each vehicle is put through vigorous testing to ensure your safety and security. We offer deals on both personal and business use vehicles. If a problem does arise, contact our emergency customer helpline.
Documents Requirements
Residents and UAE Nationals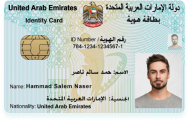 Copy of Driving License & Resident ID
Copy of Resident Visa
Passport Copy (Only for Residents)
Foreign Visitors

Original Passport or Copy
Original Visa or Copy
IDP & License Issued from Home Country
General Information
PAYMENT TYPE
Credit Card, Cash
Car options
APPLE CARPLAY / ANDROID AUTO
Yes
Car options
PAI INSURANCE MONTHLY
60 AED (optional)
PAI INSURANCE DAILY
5 AED (optional)
FREE DELIVERY (30 DAYS AND ABOVE)
Yes
24X7 CUSTOMER SUPPORT
Yes