Porsche 911 2020 Rental (or Similar)
Porsche fans have been anxiously awaiting the release of the 2020 Porsche 911, and you can now get the opportunity to rent it for your vacation in the UAE! The new 911 does not disappoint and is just as powerful, elegant, and sophisticated as its predecessors. The 3.0-litre six-cylinder turbo engine boasts 443 HP at 6500 RPM guaranteeing high-speed performance from the vehicle brand that does not cease to surprise us. This rear-wheel-drive coupe comes fitted with the powerful and fierce design that we have grown to love over time. As with any Porsche vehicle, you can be sure that they have all the safety aspects covered. Anti-lock brakes, seatbelt pre-tensioners, and airbags are only a few of the safety features that you can expect in this 2020 beauty. With the help of stability control, the suspension will adjust to any imperfections that you may come across in the road giving you a smooth ride.
The new 911 seats are made from the finest leather to ensure maximum comfort. The 10.9-inch touchscreen display makes it easy to use and is very user-friendly. If you are going to be travelling long distance chances are that you will be stuck driving at night. For this reason, exactly, the new 911 comes equipped with a night-vision camera upgrade allowing you to see any potential dangerous hazards on the road. The adaptive cruise control will also make long-distance travel less taxing and will enable you to relax. Another most loved feature is the park assist. Now you no longer have to worry about any minor accident that may occur while you park your car. Quick Lease Car Rentals gives you this fantastic opportunity of renting the vehicle. You can get it at an affordable rate, and it comes with free service and maintenance. So, you get to drive the brand new Porsche at a price that won't leave a hole in your pocket.
Documents Requirements
Residents and UAE Nationals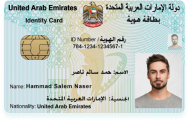 Copy of Driving License & Resident ID
Copy of Resident Visa
Passport Copy (Only for Residents)
Foreign Visitors

Original Passport or Copy
Original Visa or Copy
IDP & License Issued from Home Country
Car options
APPLE CARPLAY / ANDROID AUTO
Yes
Car options
FREE DELIVERY (30 DAYS AND ABOVE)
Yes
24X7 CUSTOMER SUPPORT
Yes