Ford F150 Raptor 2019 Rental (or Similar)
If you are looking to rough it out in the UAE desert, you are going to need a vehicle that fits the part. The 2019 Ford F150 Raptor is a pick-up truck that will far surpass your off-road needs. The 3.5-litre V6 twin-turbocharged engine will ensure that you are zooming over and around the dunes producing a massive 450 HP. But it is not only suited for off-road driving; get from 0 to 60 in only 6 seconds, making it quite nippy for a truck. While the Raptor is not the most economical of vehicles, it does make up for it in other areas. The exteriors are robust, giving it a very fierce and sharp look. The interiors, though, contradict its outer appearance. This five-seater provides more than enough room for its passengers and is tailored for pure comfort to its passengers.
The shock absorption in the vehicle is impeccable, allowing for a smooth ride free from bumps and wobbles. As with any off-road vehicle, safety is essential. Automatic emergency brake systems, blind-spot monitoring, and the surround-view camera will allow you to get a birds-eye view of your car. It ensures smooth manoeuvring of the Raptor. The infotainment system is simple and elegant, allowing for faster navigation and offers a wide array of multi-connectivity options. While it does not provide a navigation system, it does offer Apple and Android compatibility, which means you can connect your phone and navigate from there. Get your off-road fix with the Ford Raptor from the best rental company in the UAE – Quick Lease Car Rentals. Find the best deals and rental or leasing plans that suit your needs and requirements. We guarantee you of finding the best rates only at our car rental company in Dubai.
Documents Requirements
Residents and UAE Nationals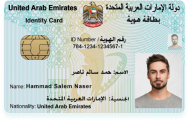 Copy of Driving License & Resident ID
Copy of Resident Visa
Passport Copy (Only for Residents)
Foreign Visitors

Original Passport or Copy
Original Visa or Copy
IDP & License Issued from Home Country
Car options
APPLE CARPLAY / ANDROID AUTO
Yes
Car options
FREE DELIVERY (30 DAYS AND ABOVE)
Yes
24X7 CUSTOMER SUPPORT
Yes