Porsche Macan Turbo 2018 Rental (or Similar)
There aren't many SUVs that offer you the amount of space as the Porsche Macan does. There is plenty of legroom and headroom for everyone in the car. The vehicle comes equipped with a 2.9-litre six-cylinder engine and a top speed of 266 km/h. The Macan accelerates from 0 to 100 in a staggering 4.8 seconds. Also, the car won't burn a hole in your pocket, as it gives you a mileage of 9.8 litres per 100 kilometres. So, you can drive the vehicle even to long-distance areas. If you rent the car from Quick Lease Car Rentals, you save on maintenance and service fees, allowing additional savings during your trip. Our rental and leasing plans are flexible and made affordable to everyone. The interiors feature outstanding ergonomics as well as a low stance, giving it a perfect look. While driving the Macan, it gives off the feeling of being the ideal size.
The car is ideal for driving both on-road as well as off-road. It has traction control and adaptive cruise control. Other safety features include blind-spot monitoring, lane departure warning, and all-round ABS, making the Macan a safe, high-performance vehicle. The Macan also comes with a high-resolution infotainment system with an easy to use interface. The Connect Plus feature works as a Wi-Fi hotspot, allowing you to connect to the outside world from the comfort of your vehicle. If you are looking for an SUV that is comfortable, safe, high in performance, and luxurious, then the Macan is ideal. Get a 2018 Porsche Macan Turbo from Quick Lease Car Rentals today. All our vehicles are maintained regularly, ensuring a reliable car and a safe driving experience for our customers.
Documents Requirements
Residents and UAE Nationals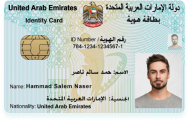 Copy of Driving License & Resident ID
Copy of Resident Visa
Passport Copy (Only for Residents)
Foreign Visitors

Original Passport or Copy
Original Visa or Copy
IDP & License Issued from Home Country
Car options
APPLE CARPLAY / ANDROID AUTO
Yes
Car options
FREE DELIVERY (30 DAYS AND ABOVE)
Yes
24X7 CUSTOMER SUPPORT
Yes