Porsche Carrera 2018 Rental (or Similar)
The 2018 Porsche Carrera as we all know is a convertible sports car combined with excellent performance. This 2-seater offers enough room for you and your passenger, as well as adequate luggage space. It's a 3.0-liter engine with a twin-turbo, pulling an incredible horsepower of 370 at 6500 RPM. The exteriors of the car offer a sleek design, while the interiors include neat leather seats, high resolution, and highly responsive infotainment system. Apart from high performance, it also provides extra comfort. The climate control gives out cold air and has a rapid cooling process. The heated seats work instantly and effectively. In a place like Dubai, parking can seem like quite a challenge. With the parking assist option, you no longer have to worry about protecting your car in areas that require reverse parking. You also save up on your deposit that you pay the car rental beforehand.
The vehicle comes equipped with a list of safety features, including stability control, ABS brakes as well as cruise control, taking away all your worries when driving in a new place. The Carrera is also fitted with an LCD smart monitor to help you navigate without any hassle. Other nifty features include AM/FM radio as well as satellite radio, allowing you to access your favourite tunes. The Porsche Carrera is a majestic piece of engineering and provides the safety and road comfort that you need when traveling. Contact Quick Lease Car Rentals today to be able to rent or lease the Porsche at affordable rates. We also offer free service and maintenance. So, you get to rent this luxurious sports car, without having to break the bank.
Documents Requirements
Residents and UAE Nationals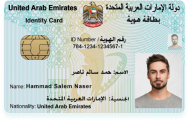 Copy of Driving License & Resident ID
Copy of Resident Visa
Passport Copy (Only for Residents)
Foreign Visitors

Original Passport or Copy
Original Visa or Copy
IDP & License Issued from Home Country
Car options
APPLE CARPLAY / ANDROID AUTO
Yes
Car options
FREE DELIVERY (30 DAYS AND ABOVE)
Yes
24X7 CUSTOMER SUPPORT
Yes