Mini Cooper JCW Edition 2018 Rental (or Similar)
If you are a businessman and frequent traveller, sometimes all you need is a small vehicle for nipping you around until you have completed all your business. Alternatively, if you are travelling solo, then a smaller car will be cheaper and more economical for you in the long run. The 2018 Mini Cooper JCW is the perfect match for such situations. This 2.0 litre 4 cylinder engine boasts an impressive 189 Hp at 4700 RPM, making it quite exceptional for a hatchback. As expected, the fuel economy is excellent, giving up to 5.3litres per 100km. This high mileage Mini Cooper allows you to travel to farther distance as well. The 2018 Cooper does not deviate from its ancestral looks, offering its spunky design that customers have grown to love.
Apart from its appealing exterior, the car also has some great features lined up. These include ABS brakes, brake assist, electronic stability control, and traction control. It gives you both comfort as well as safety. At Quick Lease Car Rentals, you can rent this vehicle at affordable rates. We provide short-term and long-term plans, depending on your requirements. We also offer free pick-up and delivery on the car. This Mini Cooper comes equipped with a built-in navigation system and Wi-Fi hotspot. The premium sound system, radio, and auxiliary input allow you to jam to your favourite music while driving. Visit our website today and rent the car with us at Quick Lease Car Rentals.
Documents Requirements
Residents and UAE Nationals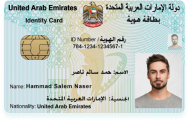 Copy of Driving License & Resident ID
Copy of Resident Visa
Passport Copy (Only for Residents)
Foreign Visitors

Original Passport or Copy
Original Visa or Copy
IDP & License Issued from Home Country
Car options
APPLE CARPLAY / ANDROID AUTO
Yes
Car options
FREE DELIVERY (30 DAYS AND ABOVE)
Yes
24X7 CUSTOMER SUPPORT
Yes