Mercedes Viano 2018 Rental (or Similar)
If Sedans and SUVs are not really the type of vehicles that are up to the mark, then perhaps a multi-purpose vehicle (MPV) would be more suited for your family needs. Finally, after much anticipation, Mercedes has released the MPV. The 2018 Mercedes Viano is the MPV dream car sure to provide both comfort and luxury for your family vacation. This diesel-driven vehicle offers a 2.1 four-cylinder turbocharged engine pumping out up to 100kW, making it quite a zippy MPV. You can expect to get up to 5.9 litres per 100km with this beauty on the open road guaranteeing further travel for you and your family.
While most MPVs lack in the looks department, the Viano has pleasantly surprised us with its chic and elegant design. No MPV would be complete without the wide variety of safety features, ensuring your utmost safety. Some standard equipment includes an electronic stability program, airbags, tyre pressure system, and even lane assist, ensuring that you stick to your side of the road on long trips. Other functionality includes hill start assist and parking assist, easing your driving experience. The Viano also comes fitted with climate control, a centre display with navigation functionality, and multiple media inputs for music and audiobooks. This six-seater offers all the comforts of a standard multi-purpose vehicle, with the added touch of elegance. At Quick Lease Car Rentals, you are sure to find a rental or leasing plan that suits your budget. The team is friendly and accommodating, and will assist you with all your needs.
Documents Requirements
Residents and UAE Nationals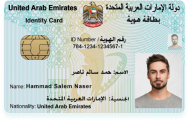 Copy of Driving License & Resident ID
Copy of Resident Visa
Passport Copy (Only for Residents)
Foreign Visitors

Original Passport or Copy
Original Visa or Copy
IDP & License Issued from Home Country
Car options
APPLE CARPLAY / ANDROID AUTO
Yes
Car options
FREE DELIVERY (30 DAYS AND ABOVE)
Yes
24X7 CUSTOMER SUPPORT
Yes