Mercedes S400 2018 Rental (or Similar)
The S400, similar to its S500 family, gives you the same elegance and class that you are promised with any Mercedes. Under the hood, it offers performance that you can expect from any S-class vehicle. The S400 provides a 3.0-litre V-6 engine with a twin-turbo, and a maximum speed of 250 km/h, giving you the expected high-performance. This all-wheel-drive automatic will grant you an excellent fuel economy for its engine size with a value of 7.8 litres per 100km driven. As if the vehicle was not ferocious enough, its 19-inch alloy wheels add to the fierce vibe that the car gives off. That being said, it's not just ferocity and power that defines this car. The four-door coupe radiates finesse with its leather covering on the seats. With 530 litres of trunk space, you know you don't have to compromise on the legroom provided by the car.
Many features have been added to assure your safety, comfort, and convenience. Keyless entry, air conditioning, auto-dimming, seat belt pre-tensioning are all only a few of the safety and convenience features that come with the new S400. The infotainment system boasts GPS navigation, surround sound speakers, Aux/USB/Bluetooth connectivity as well as TV screens inserted into the front headrests for backseat passengers to enjoy. If you are looking for a luxurious vacation vehicle, then you should rent the S400 from a reputable car rental company in Dubai, such as Quick Lease Car Rentals. With a variety of deals on all our car rental plans, free delivery service, and 24/7 emergency roadside assistance, we guarantee you an experience unlike any other car rental service provider in Dubai.
Documents Requirements
Residents and UAE Nationals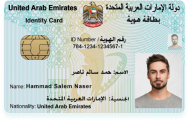 Copy of Driving License & Resident ID
Copy of Resident Visa
Passport Copy (Only for Residents)
Foreign Visitors

Original Passport or Copy
Original Visa or Copy
IDP & License Issued from Home Country
Car options
APPLE CARPLAY / ANDROID AUTO
Yes
Car options
FREE DELIVERY (30 DAYS AND ABOVE)
Yes
24X7 CUSTOMER SUPPORT
Yes