Mercedes C 300 Cabriolet 2018 Rental (or Similar)
As with any Mercedes product, you are compelled to expect only the best from this brand. Similar to its other models, the C300 also has a flawless design along with pristine performance, making it a lethal combination for a car. The excellent performance is due to the 2.0 litre engine driving 241 Hp at 5500 RPM. This automatic luxury vehicle is a rear-wheel drive and offers a wide range of entertainment and safety features, adding more comfort to your trips. Bask in all the sun, with its convertible option, also enabling you to have the best views while you drive. Safety is always prioritized, which is why the vehicle has six airbags, ABS brakes, brake assist, blind-spot monitors, traction control amongst several advanced features, so you are fully protected when driving this car.
For your convenience, Mercedes has equipped the vehicle with a plethora of features. For those long roads, adaptive cruise control can make the entire drive a lot easier. Additionally, the automatic parking feature, makes parking a breeze, especially if you want to steer away from parallel parking. The 8.4-inch display screen offers a navigation system, in-car Wi-Fi, as well as being compatible with both Android and Apple smartphones. Quick Lease Car Rentals offers you renting or leasing plans for the vehicle at unbelievable prices. You also benefit from free pick-up and delivery on Mercedes C300. The car comes fitted with a premium sound system, satellite radio, and a hard drive to store your playlist.
Documents Requirements
Residents and UAE Nationals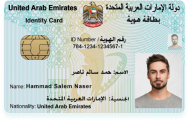 Copy of Driving License & Resident ID
Copy of Resident Visa
Passport Copy (Only for Residents)
Foreign Visitors

Original Passport or Copy
Original Visa or Copy
IDP & License Issued from Home Country
Car options
APPLE CARPLAY / ANDROID AUTO
Yes
Car options
FREE DELIVERY (30 DAYS AND ABOVE)
Yes
24X7 CUSTOMER SUPPORT
Yes