Lexus 570S (Supercharged) 2018 Rental (or Similar)
If you are on the lookout for a large-sized vehicle that is also affordable, the 2018 Lexus 570S is the car for you. This muscular SUV offers you a power-packed performance. It is the ideal vehicle to fulfil your off-roading desires. While the exterior gives it a fierce look, the interiors are incredibly cosy and comfortable. This eight-seater is equipped with heated leather seats along with a wide variety of technology to enhance your experience. The powerful 5.7 litre V8, performing at 286 kW, will get you wherever you need to go with complete ease. If you plan on multiple road trips, this car won't disappoint. It gives you 12.8 litres per 100 kilometre. It gives you 12.8 litres per 100 kilometre. This car has impressive features, making the Lexus stand out amongst other similar vehicles in the market.
For a vehicle that is not only high in performance but also safe and fully equipped with all the latest technology and amenities, the 2018 Lexus 570S is the SUV to take into consideration. Safety features include all-round ABS, child safety locks, stability control amongst several others, ensuring complete safety throughout. A premium audio system equipped with Bluetooth, USB, and auxiliary connectivity is perfect for playing your favourite tracks while on the road. Navigate your way through the streets of Dubai with their updated navigation system, preinstalled in the vehicle. Whether you are visiting Dubai for a short or long trip, you can rent this Lexus from Quick Lease Car Rentals. We offer both short-term as well as long-term plans. Additionally, you receive 24/7 customer support from our end. Our team works around the clock to help you even at the oddest hours.
Documents Requirements
Residents and UAE Nationals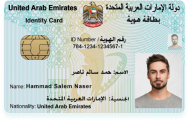 Copy of Driving License & Resident ID
Copy of Resident Visa
Passport Copy (Only for Residents)
Foreign Visitors

Original Passport or Copy
Original Visa or Copy
IDP & License Issued from Home Country
General Information
Model
570S (Supercharged)
Car options
APPLE CARPLAY / ANDROID AUTO
Yes
Car options
FREE DELIVERY (30 DAYS AND ABOVE)
Yes
24X7 CUSTOMER SUPPORT
Yes