Audi R8 V10 Spyder 2018 Rental (or Similar)
This open-top supercar is equipped with a heavy-duty 5.2-liter V10 engine that makes it one of the fastest convertibles that the brand has to offer. With its 7-speed dual-clutch transmission lets you go from 0 to 60mph in under 3.5 seconds and can hit top speeds of 203mph. The R8 Spyder's interiors are elegantly designed with black Napa leather running through its armrests, doors, and floor mats. The car seats have been specially treated to stop them from heating up under the scorching Dubai sunshine. An intelligent climate control system also helps to keep you fresh even in the worst heat. The vehicle also comes with an extensive 12.3-inch infotainment system with state of the art Olufsen sound system with loudspeakers embedded into the seats. Another feature of note is the laser light LED headlights that help the ride rank highly on the style factor. The R8 is a 4-wheel drive vehicle that can be set to rear-wheel drive. Mechanical limited-slip differential comes fitted as standard.
Beautiful carbon fiber brakes and lightweight alloy wheels, as well as the rear spoiler that helps reduce downforce when driving at maximum speeds. Built from Audi's lightweight aluminium frame makes the vehicle lightweight and very easy to operate. Another fantastic feature is the electro-hydraulically activated multi-plate clutch system that is water-cooled to ensure maximum performance both on and off-road. Bluetooth connectivity turns your car into an office on the go. If you are looking for cheap car rentals in Dubai, look no further than Quicklease.ae we offer the best deals on both long-term and short-term leasing options. This vehicle has it all and looks as good as it drives. The Spyder will have passers-by stopping you in the streets to ask you if they can photograph your stunning vehicle wherever you go.
Documents Requirements
Residents and UAE Nationals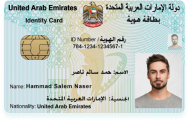 Copy of Driving License & Resident ID
Copy of Resident Visa
Passport Copy (Only for Residents)
Foreign Visitors

Original Passport or Copy
Original Visa or Copy
IDP & License Issued from Home Country
Car options
APPLE CARPLAY / ANDROID AUTO
Yes
Car options
FREE DELIVERY (30 DAYS AND ABOVE)
Yes
24X7 CUSTOMER SUPPORT
Yes