Audi Q7 2018 Rental (or Similar)
Are you planning on taking the whole family on vacation to the UAE? Are you on the lookout for a vehicle that won't cost you a fortune in terms of mileage or other expenses? Well then, look no further than the magnificent Audi Q7 2018 model. This V6 boasts an 8-speed automatic transmission and reaches 333 HP at 5550 RPM. When it comes to road performance, this car can out-perform most vehicles in its class. Due to features such as stability control and traction control, you can be sure of safe and smooth driving experience. The Audi Q7 has the option of monitoring your car tyres through an in-built system. This way you don't have to worry about your car tyre pressure. The 19-inch wheel design completes the look of this sleek yet robust car.
The Audi Q7 ensures maximum safety to everyone in the car. Safety features include four-wheel ABS, an alarm system, brake assist, and airbags, amongst other innovative features. If you are not in the mood to drive, the vehicle has optional driver assistance. It keeps you on the same lane, and also anticipates turning points, and adjusts to the designated speed. If you want to experience the luxury of driving the Audi Q7, visit Quick Lease Car Rentals. We offer all our customers an excellent service. Every vehicle has a free pickup and delivery option. Apart from this, we also provide 24/7 roadside assistance in case of any emergency, so you are not stranded.
Documents Requirements
Residents and UAE Nationals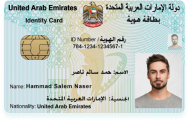 Copy of Driving License & Resident ID
Copy of Resident Visa
Passport Copy (Only for Residents)
Foreign Visitors

Original Passport or Copy
Original Visa or Copy
IDP & License Issued from Home Country
Car options
APPLE CARPLAY / ANDROID AUTO
Yes
Car options
FREE DELIVERY (30 DAYS AND ABOVE)
Yes
24X7 CUSTOMER SUPPORT
Yes