QUICK LEASE OFFERS YOU TO RENT PORSCHE CAYENNE 2024 IN DUBAI (or Similar)
Now you can get a Porsche rental in Dubai from Quick Lease; get ready to experience the exhilarating power and refined luxury of the 2024 Porsche Cayenne. Ahead of its highly anticipated launch, Porsche has unveiled a new teaser campaign to showcase the updates and enhancements made to this remarkable luxury SUV.
STRIKING PRESENCE EXTERIOR DESIGN WITH PORSHE RENTAL IN DUBAI
While the exterior changes may be subtle, one feature truly sets the car apart—the new HD Matrix headlamps. These cutting-edge headlight clusters boast an impressive 16,384 individual micro LEDs, meticulously arranged on an area as small as a thumbnail. Not only are these micro LEDs independently controllable, but they also provide exceptional illumination. With a non-dazzling function to prevent blinding oncoming traffic, the high beam of these lights can illuminate the road ahead up to an impressive distance of 2000 feet.
EFFICIENCY AND FUNCTIONALITY
Porsche takes pride in the efficiency of these new lights, as only the necessary lights are activated. When you rent Porsche Cayenne in Dubai, you will realize that its headlamps feature a Daytime Running Light (DRL) and a triple LED setup for the courtesy lighting and auxiliary high beam. At the rear, you'll notice a striking new light bar, updated graphics, and a relocated license plate reminiscent of the Cayenne Coupe.
POWERFUL PERFORMANCE
Underneath the hood, the 2024 Cayenne facelift offers enhanced power across its range of engines, making it a considerable option to rent Porsche in Dubai. The turbocharged 3.0-litre V6 engine now delivers an impressive 349 horsepower and 368 lb-ft of torque. Opt for the Cayenne S, and you'll enjoy the larger twin-turbo, 4.0-litre V8 engine, generating an exhilarating 468 horsepower and 442 lb-ft of torque. Finally, the range-topping Cayenne Coupe Turbo GT unleashes a breathtaking 651 horsepower and 627 lb-ft of torque for those seeking the pinnacle of performance. All engines are paired with an eight-speed automatic gearbox, ensuring seamless power delivery to all wheels.
ELECTRIFIED OPTIONS
Porsche also introduces electrified models, featuring larger 25.9 kWh battery packs compared to the previous 17.9 kWh units. These hybrid variants offer increased efficiency and a sustainable driving experience. Additionally, including an 11 kW onboard charger further enhances the charging capabilities of these hybrid models.
EXPERIENCE THE 2024 CAYENNE FACELIFT WITH PORSCHE RENTAL DUBAI
Now is your chance to rent the exceptional 2024 Porsche Cayenne Facelift, a harmonious blend of power, elegance, and cutting-edge technology. Discover the thrill of commanding the road in this remarkable SUV, featuring advanced lighting technology, powerful engines, and electrified options. Contact us today to rent Porsche Cayenne in Dubai.
Documents Requirements
Residents and UAE Nationals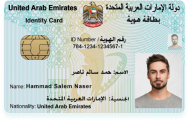 Copy of Driving License & Resident ID
Copy of Resident Visa
Passport Copy (Only for Residents)
Foreign Visitors

Original Passport or Copy
Original Visa or Copy
IDP & License Issued from Home Country
General Information
PAYMENT TYPE
Cash, Credit Card
Car options
APPLE CARPLAY / ANDROID AUTO
Yes
Car options
FREE DELIVERY (30 DAYS AND ABOVE)
Yes
24X7 CUSTOMER SUPPORT
Yes