TRUST QUICK LEASE AS YOUR PEUGEOT CAR RENTAL IN DUBAI (or Similar)
Quick Lease takes pride in adding the latest Peugeot 3008 2023 Active Turbo to its wide range of car rental fleet. It brings a significant improvement over its previous model in terms of style and substance. However, before you contact us to rent Peugeot 3008, you should know that it flaunts an eye-catching exterior with a new frameless grille, aggressive lighting, and front wings that blend seamlessly from the front grille.
Equally impressive is its sleek, driver-focused interior, featuring digital dials as standard on every version, a large central storage bin, toggle switches, and an enlarged media screen that makes the Peugeot 3008's cabin a relaxing and easy-going place to be.
With a choice of several engines, including a small turbo petrol, turbo diesel, and two hybrid options, the Peugeot 3008 2023 offers flexibility to suit different preferences. The top-spec Hybrid4 300 model boasts all-wheel drive and an output of 296bhp, making it remarkably powerful and fuel-efficient, with CO2 emissions of just 29g/km and a fully electric range of 36 miles.
RENT PEUGEOT 3008 2023 FOR ITS STYLE
The Peugeot 3008 rent a car offers impressive interior design, high-quality materials, and a unique mix of shapes and colours, making it a major point to rent for customers. However, the climate controls located within the touchscreen can be a drawback as they may be slightly challenging to use. Nevertheless, the Peugeot 3008 2023 is a stylish and family car with an appealing design, performance, and fuel efficiency combination.
Experience an engaging and enjoyable driving experience with the Peugeot 3008 Active Turbo. The steering wheel is nicely weighted, and the small steering wheel adds to the sense of agility and responsiveness. The car handles well with minimal body roll through corners and excellent grip.
WHAT MORE DO YOU GET IN PEUGEOT RENT A CAR
Peugeot 3008's ride is generally comfortable, with the suspension efficiently absorbing most bumps and imperfections on the road. However, more enormous potholes and sharp ridges can unsettle the car, particularly with larger wheels. The diesel engine runs quietly and smoothly at cruising speeds, but it can become a bit noisy under heavy acceleration.
Quick Lease will serve you as your Peugeot car rental in Dubai, with a rich car rental service history. We can cater to your daily, weekly, or monthly car rental needs.
The automatic gearbox of the new Peugeot 3008 is smooth, responsive, and quick-shifting, providing a seamless driving experience. In addition, the hybrid models take the refinement level to another level, with the electric motor providing near-silent running in electric-only mode. So choose Quick Lease for your next car rental needs and experience the Peugeot 3008 Active Turbo for yourself.
Documents Requirements
Residents and UAE Nationals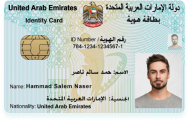 Copy of Driving License & Resident ID
Copy of Resident Visa
Passport Copy (Only for Residents)
Foreign Visitors

Original Passport or Copy
Original Visa or Copy
IDP & License Issued from Home Country
General Information
PAYMENT TYPE
Credit Card, Cash
Car options
APPLE CARPLAY / ANDROID AUTO
No
Car options
SECURITY AMOUNT
1000 AED (Optional)
PAI INSURANCE MONTHLY
100 AED (Optional)
PAI INSURANCE DAILY
20 AED (Optional)
SCDW (PER MONTH)
750 AED (Optional)
FREE DELIVERY (30 DAYS AND ABOVE)
Yes
24X7 CUSTOMER SUPPORT
Yes