Peugeot 3008 Active Turbo (or Similar)
The Peugeot 3008 Active Turbo offers everything one needs for a comfortable ride. It is a genuine front-runner consisting of a high quality interior, latest car-tech, smooth drive, and a competitive engine range. It is decent to drive and practical in nature. It is comfortable and the seats in the interior are the right amount of firmness. This way it wouldn't be as bouncy. Being on the stylish SUV range, it consists of a 5-seater cabin, created with good quality products, strong engines and provides a good driving experience for both the passengers as well as the driver. When it comes to the long driving experience, it offers strong refinement and comfort. The Peugeot 3008 is mostly quiet and travels smoothly when fitted with the quiet 1.2 PureTech turbo petrol engine.
When it comes to the point of reliability and safety, the Peugeot 3008 has achieved a brilliant place in this category. Features which include the quality with which it has been built, cabin styling, boot space and smooth ride quality, the Peugeot 3008 has proved to be one of the very favorites. Moreover, this car consists of a number of safety equipments, driver aids and automatic emergency breaking. At Quick Lease Car Rental, we offer the Peugeot 3008 to rent at an affordable price. Send us an inquiry to know more.
Documents Requirements
Residents and UAE Nationals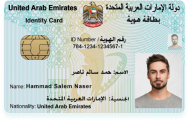 Copy of Driving License & Resident ID
Copy of Resident Visa
Passport Copy (Only for Residents)
Foreign Visitors

Original Passport or Copy
Original Visa or Copy
IDP & License Issued from Home Country
General Information
PAYMENT TYPE
Credit Card, Cash
Car options
APPLE CARPLAY / ANDROID AUTO
Yes
Car options
PAI INSURANCE MONTHLY
60 AED (optional)
PAI INSURANCE DAILY
5 AED (optional)
FREE DELIVERY (30 DAYS AND ABOVE)
Yes
24X7 CUSTOMER SUPPORT
Yes