Rent Peugeot 208 Full Option 2019 (or Similar)
The compact offering in Peugeot's robust lineup of hatchbacks is the ever stylish and sophisticated Peugeot 208. Available in three engine variants - electric, petrol and diesel, the 208 offers improvements on all counts. Based on CMP (Common Modular Platform), the 208 is small in size but comes equipped with a myriad of gadgets and driving aids you'd mostly find in larger vehicles. For instance, driver attention monitoring, blind-spot monitoring, adaptive cruise control, and more. On the inside, Peugeot has gone an extra mile to make vast improvements. Key to it is the 3D i-Cockpit software, super tiny steering that is set low, and digital instrument cluster. Inspired by the 508, the brand has come up with a minimalist dashboard as well. The new-gen Peugeot 208 has a 7- or 10-inch touchscreen which easily connects with Apple CarPlay and Android Auto.
Front-on, the new supermini has LED lights, a big signature Peugeot grille, elegant bonnet, and intricately detailed bumper. Storage-wise, Peugeot 208, is pretty impressive. There are door bins, glove box, and a tray in the central console to keep your essentials. Though the 208 offers 285-liter boot space, the usable storage space in itself is limited. A host of driver assistance and safety features are also on offer to help prevent accidents. Some of its other vital functionalities include the Active Lane Position Assist, Full Park Assist, Speed Limit Control, and Automatic Headlight Dipping. The AEB system enables the driver to detect pedestrians and motorcyclists at speeds of up to 85mph, day and night, says Peugeot.
Are you excited to hit the road on this supermini after landing in the UAE? Fortunately, we have the best deals waiting for you. Rent it for less and enjoy the benefits of riding a new and upgraded Full Option Peugeot 208 – all without breaking the bank.
Documents Requirements
Residents and UAE Nationals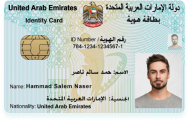 Copy of Driving License & Resident ID
Copy of Resident Visa
Passport Copy (Only for Residents)
Foreign Visitors

Original Passport or Copy
Original Visa or Copy
IDP & License Issued from Home Country
General Information
PAYMENT TYPE
Credit Card, Cash
Car options
APPLE CARPLAY / ANDROID AUTO
No
Car options
PAI INSURANCE MONTHLY
60 AED (optional)
PAI INSURANCE DAILY
5 AED (optional)
FREE DELIVERY (30 DAYS AND ABOVE)
Yes
24X7 CUSTOMER SUPPORT
Yes