Rent Mercedes S63 Coupe 2018 (or Similar)
The 2018 Mercedes S63 Coupe has harnessed the ferocity and stealth of a panther to give you the serene and uncompromising elegance that comes with driving a Mercedes. This two-door technological masterpiece offers you everything that you would need in a vehicle while maintaining the class that you will expect from a Mercedes. The 4.0 litre V-8 boasts a rocket speed of 0 – 100 in only 3.0 seconds. If you were not convinced of her power before, you should be now. The air suspension has been tweaked to provide ultimate support and handling while on the road. The camera system enables the suspension to adjust according to the bumps and corners you encounter on the way making for the smoothest ride possible.
Mercedes has not spared any expense when it comes to the technology available in the 2018 Mercedes S63 Coupe. The standard vehicle comes equipped with a heads-up display for a more straightforward GPS navigation, in-car Wi-Fi allowing you to catch up on your business emails right from the comfort of your vehicle. There is also a 10GB hard drive so you can upload all your favourite music to listen to on your trip through the wondrous streets of the UAE. The heads-up display is for more than just navigation and allows you to make use of the surround camera. This safety feature will make parking and reversing a dream. Safety is a top priority for Mercedes, with features such as collision prevention, stability control, ABS brakes, and even pedestrian detection. So, rest assured you are in safe hands when traveling in the car. If you are interested in the 2018 Mercedes S63 Coupe, then visit the Quick Lease Car Rentals website and make a booking today. The team is more than glad to assist you with all your requirements.
Documents Requirements
Residents and UAE Nationals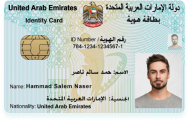 Copy of Driving License & Resident ID
Copy of Resident Visa
Passport Copy (Only for Residents)
Foreign Visitors

Original Passport or Copy
Original Visa or Copy
IDP & License Issued from Home Country
Car options
APPLE CARPLAY / ANDROID AUTO
Yes
Car options
FREE DELIVERY (30 DAYS AND ABOVE)
Yes
24X7 CUSTOMER SUPPORT
Yes