2024 MERCEDES S CLASS RENTAL TO YOUR COMFORT (or Similar)
The esteemed monarch of the Mercedes-Benz lineup, the S-Class, maintains its position as one of the best traditional sedans in the automotive industry. Mercedes-Benz is introducing the Drive Pilot Level 3 semi-autonomous driving system on the 2024 S-Class and EQS-Class models. In 2021, the S-Class received a full redesign, followed by the introduction of the Maybach S680 in the 2022 model year. Quick Lease is offering the services of 2024 Mercedes S class rental with a very easy and swift process.
The S-Class showcases cutting-edge technology, exudes poise and elegance, and upholds its longstanding reputation as a benchmark flagship. It offers a luxurious ride without sacrificing body control and boasts superb perceived build quality.
While the exterior's big screens and flashy lights may be overwhelming for some customers, and certain switchgear elements have been borrowed from lesser Benzes, the S-Class remains an easy choice for those seeking a proper luxury sedan. However, the more affordable yet equally impressive Genesis G90 may tempt people to rent Mercedes S Class in Dubai. We eagerly anticipate evaluating the S-Class equipped with the new Level 3 semi-autonomous driving tech, expecting it to set a new standard in the market.
RENT S CLASS IN DUBAI AND EXPERIENCE ITS PERFORMANCE
In terms of performance and efficiency, Mercedes-Benz is likely to maintain the current engine lineup for the 2024 model year with standard all-wheel drive. The range is expected to start with the S500, which features a 3.0-litre mild hybrid turbo inline-six engine delivering 429 horsepower and 384 lb-ft of torque while achieving a fuel economy of approximately 21/30 mpg city/highway when you rent S Class Dubai.
The S580 and Maybach S580 variants are anticipated to retain the 4.0-litre mild hybrid twin-turbo V8 engine, generating 496 horsepower and 516 lb-ft of torque, with a fuel economy of around 15-16/24-25 mpg. The Maybach S680 is expected to retain its current twin-turbocharged 6.0-litre V12 engine, producing a robust 603 horsepower and 664 lb-ft of torque, with an estimated fuel economy of about 12/21 mpg.
One significant addition to the 2024 Mercedes S Class rental is the Drive Pilot system, the first SAE-certified Level 3 hands-free driving system in the United States. Alongside features such as adaptive cruise control, lane centring, lane change assist, automatic emergency braking, and active park assist, the Drive Pilot system elevates autonomous driving to a new level. Unlike Level 2 systems that disengage when the driver isn't paying attention, Level 3 allows the driver to relinquish attention while remaining prepared to regain control when prompted. Mercedes-Benz initially introduced the Drive Pilot system in the EQS, and our experience with it in 2022 showcased its brilliance.
As for cargo space and interior dimensions, no changes are expected for the 2024 S-Class. The segment-leading front and rear legroom remain generous, and the trunk offers a mid-pack capacity of 12.9 cubic feet. Overall, the 2024 Mercedes-Benz S-Class continues to exemplify excellence in the luxury sedan realm, combining advanced technologies, refined performance, and an unparalleled driving experience, making it a great option to rent Mercedes S-Class in Dubai.
Documents Requirements
Residents and UAE Nationals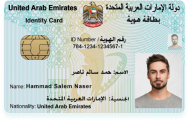 Copy of Driving License & Resident ID
Copy of Resident Visa
Passport Copy (Only for Residents)
Foreign Visitors

Original Passport or Copy
Original Visa or Copy
IDP & License Issued from Home Country
General Information
PAYMENT TYPE
Cash, Credit Card
Car options
APPLE CARPLAY / ANDROID AUTO
Yes
Car options
FREE DELIVERY (30 DAYS AND ABOVE)
Yes
24X7 CUSTOMER SUPPORT
Yes