Mazda 3 2019 (or Similar)
With its tiny size, lively engine, and posh cabin, the fully redesigned 2019 Mazda 3 is a fun city car one should drive at least once. On the upside, in the 2019 variant, Mazda has introduced its Skyactiv-X technology to increase fuel efficiency and engine output. On the design front, the 2019 Mazda 3 is truly an epitome of elegance. The stunningly redesigned front fascia is what gives the new Mazda3 its aggressive look. Inside, it's another beautiful story. The artful, functional, and driver-focused interior is sure to leave you awestruck. Talking about the room, the front seat space provides ample breathing space, but the backseat is not-so-roomy at all. Plus, there are no power ports or air vents for the rear seat passengers. Another notable change in the new Mazda3 is the lack of touchscreens. Instead, Mazda has added buttons and knobs for operating the infotainment display. The central knob spins or clicks in all four directions, while the smaller knob acts as the audio control. The head-up display (HUD) to project the vehicle speed and navigation controls are optional – and they cost a bit extra.
Mazda 3 2019 drives much quieter than its predecessors. The 2019 edition is equipped with a 1.6-L I-4 engine that is coupled with a four-speed automatic transmission system. Customers also have the option to choose between front-wheel and all-wheel drives. On straight roads, the new 2019 Mazda3 offers crisp handling but is not as easy as its predecessor. Another perk: the new Mazda3 comes with lots of visibility-enhancing features. In addition to that, there's active cruise control, emergency braking to detect pedestrians or vehicles, driver-assistance aids, and collision warning systems.
Since the 2019 Mazda3 is fuel-efficient, it is the ideal car to rent out when you hit the roads. Choose Quick Lease Car Rentals and hire the same for as low as 64 AED.
Documents Requirements
Residents and UAE Nationals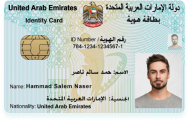 Copy of Driving License & Resident ID
Copy of Resident Visa
Passport Copy (Only for Residents)
Foreign Visitors

Original Passport or Copy
Original Visa or Copy
IDP & License Issued from Home Country
General Information
PAYMENT TYPE
Credit Card, Cash
Car options
APPLE CARPLAY / ANDROID AUTO
No
Car options
SECURITY AMOUNT
1000 AED (Optional)
PAI INSURANCE MONTHLY
100 AED (Optional)
PAI INSURANCE DAILY
20 AED (Optional)
SCDW (PER MONTH)
300 AED (Optional)
FREE DELIVERY (30 DAYS AND ABOVE)
Yes
24X7 CUSTOMER SUPPORT
Yes