Lamborghini Huracan Coupe 2018 Rental (or Similar)
The Lamborghini Coupe is one of those cars that will make you hold onto your hat. A storm in a teacup, this supercar is powered by a 5.2-liter V10 engine and can reach from 0 to 60mph in under 2.5 seconds. This four-wheel-drive 2-seater has a 7-speed dual-clutch automatic gearbox and gives you an almost instant response. The sleek exterior design will have all heads turning to look when you zoom past them. If you have ever wanted to feel like an F1 driver, then this car is as close as it gets without getting on the race track. In fact, it holds the record for the fastest lap ever around the Nürburgring Nordschleife circuit in Germany.
Dubai is known for its fantastic road infrastructure, and there is no better place to test this vehicle, go 0km to 60km in 2.5 seconds for the ultimate thrill. The infotainment system consists of an 8.4-inch touchscreen that allows you to connect seamlessly with Apple CarPlay. The system also includes satellite navigation, secure USB connectivity, and Bluetooth. This vehicle is aggressively attractive and is bound to cause a scene where ever you go. Drive your dream car at a fraction of the price by visiting Quick Lease Car Rentals. All of our vehicles are regularly tested for safety so that you can have peace of mind while you drive around. Our flexible rental program offers you both long and short-term term rental options so you can feel the freedom of the road. Explore the magnificent mountainside that is home to the highest range in eastern Arabia, feast your eyes on the majestic waterfalls or explore one of the desert oases with a 2018 Lamborghini Huracan Coupe.
Documents Requirements
Residents and UAE Nationals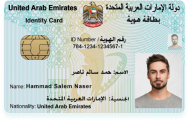 Copy of Driving License & Resident ID
Copy of Resident Visa
Passport Copy (Only for Residents)
Foreign Visitors

Original Passport or Copy
Original Visa or Copy
IDP & License Issued from Home Country
Car options
APPLE CARPLAY / ANDROID AUTO
Yes
Car options
FREE DELIVERY (30 DAYS AND ABOVE)
Yes
24X7 CUSTOMER SUPPORT
Yes