Kia Rio 2020 Rental (or Similar)
It can be difficult to find a subcompact that is both small enough to comfortably fit within the busy streets of Dubai and big enough for the whole family. Almost all car manufacturers that have tried to produce such a model have ended up compromising on one end. Thankfully, the same cannot be said of Kia. With the 2015 edition of its Rio subcompact, Kia has created something truly special. The Kia Rio 2015 offers a spacious and luxurious interior with upscale cabins and plenty of leg and headroom. Technology wise, it does not feature a whole lot of upgrades from previous models, but it does boast the vast majority of the technological features which made the Rio so popular in the first place. This includes an intuitive and user-friendly infotainment system. Those who rent this car will also enjoy its built-in CD player, USB port, auxiliary audio input, and satellite radio. All of these features can be monitored via the steering wheel's audio controls. This eliminates the need for awkward fumbling around your car while trying to keep your eyes on the road.
Despite its small size, the Kia Rio 2015 boasts a powerful performance. Acceleration is swift and smooth, as is the car's 6-speed manual transmission system (a 6-speed automatic transmission system is also available). All of this is made possible by the vehicle's 4-cylinder engine, which is capable of 138 horsepower. Fuel economy is what you would expect from a car of the Rio's size and strength, so you won't end up dipping into your holiday savings to fund an above-average fuel budget. Speaking of budgets, the Kia Rio 2015 itself will not stretch yours when you rent it from Quick Lease. With prices beginning at just 68 AED, this car is a possibility for every UAE holidaymaker!
Documents Requirements
Residents and UAE Nationals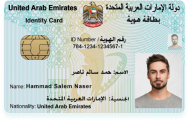 Copy of Driving License & Resident ID
Copy of Resident Visa
Passport Copy (Only for Residents)
Foreign Visitors

Original Passport or Copy
Original Visa or Copy
IDP & License Issued from Home Country
General Information
PAYMENT TYPE
Credit Card, Cash
Car options
APPLE CARPLAY / ANDROID AUTO
No
Car options
PAI INSURANCE MONTHLY
100 AED (optional)
PAI INSURANCE DAILY
20 AED (optional)
SCDW (PER MONTH)
250 AED (optional)
FREE DELIVERY (30 DAYS AND ABOVE)
Yes
24X7 CUSTOMER SUPPORT
Yes