Kia Pegas 2022 (or Similar)
The Kia Pegas is the Korean brand's entry-level sedan. The Pegas, which competes with its own Picanto for the title of rental favorite, has a slightly more powerful 1.4-liter 4-cylinder engine connected to a 4-speed automatic transmission. Power windows, power steering, AM/FM radio with AUX and USB port, manual A/C, and 14-inch steel wheels are all standard. Sunroof, power mirrors, chrome door, handles, fog lamps, rearview camera, and 14-inch alloy wheels are all options. Front driver and passenger airbags, stability control, hill-start assist, and anti-lock brakes are all standard safety features. If you seek to rent the Kia Pegas 2022, we can help!
Quick Lease Car Rental is a one-stop solution for all your car rental needs. Renting the Pegas ensures you quality, reliability, transparency, and integrity. This is due to our team's ability to regularly clean, sanitize, maintain and service our cars range. Moreover, with us, you get excellent customer support round the clock. So, whether you are a resident in UAE or a tourist, we make the process of renting a hassle-free one. We only require a minimum set of documents to get started with the process. Give us a call today to learn more. We are more than glad to assist you with the requirements.
Documents Requirements
Residents and UAE Nationals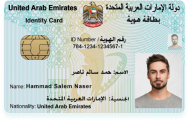 Copy of Driving License & Resident ID
Copy of Resident Visa
Passport Copy (Only for Residents)
Foreign Visitors

Original Passport or Copy
Original Visa or Copy
IDP & License Issued from Home Country
General Information
PAYMENT TYPE
Credit Card, Cash
Car options
APPLE CARPLAY / ANDROID AUTO
No
Car options
SECURITY AMOUNT
1000 AED (Optional)
PAI INSURANCE MONTHLY
100 AED (Optional)
PAI INSURANCE DAILY
20 AED (Optional)
SCDW (PER MONTH)
250 AED (Optional)
FREE DELIVERY (30 DAYS AND ABOVE)
Yes
24X7 CUSTOMER SUPPORT
Yes