Hyundai Palisade 2022 (or Similar)
Hyundai cars are undisputedly the best. In addition to their powerful performance and great power, their technology also offers complete safety, making it suitable for in-town and highway drives. The 2022 Hyundai Palisade is one of our top-rated midsize SUVs. Equipped with plenty of space for people and cargo and an extensive range of standard features, it's an ideal car for a comfortable ride. A powerful 291-hp 3.8-liter V-6 may not be the Palisade's status play, but its smooth 8-speed auto can merge with ease into freeway traffic and pass-through back streets without issue. It excels in ride quality: it's damped well, with well-cushioned responses that don't grow harsh when the 18-inch wheels on base models get upgraded to blingy 20-inches. The Hyundai Palisade is renowned for its reliable technology.
The Palisade's powertrain is identical in all models: a 291-horsepower V6 engine paired to an eight-speed automated transmission. The engine is quiet and gives the SUV quick acceleration as well as a confident passing capability at higher speeds. Smooth and well-timed shifts characterize the transmission. For a large SUV, the Hyundai Palisade handles nicely. The steering is precise and direct, the Palisade handles fast corners with little body lean, and the suspension glides over potholes with ease. While the Hyundai Palisade isn't designed to go off-road, its all-wheel-drive system is more than capable of propelling the SUV down gravel roads. To rent the Hyundai Palisade, send us an inquiry today!
Documents Requirements
Residents and UAE Nationals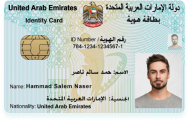 Copy of Driving License & Resident ID
Copy of Resident Visa
Passport Copy (Only for Residents)
Foreign Visitors

Original Passport or Copy
Original Visa or Copy
IDP & License Issued from Home Country
General Information
PAYMENT TYPE
Credit Card, Cash
Car options
APPLE CARPLAY / ANDROID AUTO
No
Car options
SECURITY AMOUNT
2000 AED (Optional)
PAI INSURANCE MONTHLY
100 AED (Optional)
PAI INSURANCE DAILY
20 AED (Optional)
SCDW (PER MONTH)
900 AED (Optional)
FREE DELIVERY (30 DAYS AND ABOVE)
Yes
24X7 CUSTOMER SUPPORT
Yes