Rent Ferrari GTC Lusso V12 2018 (or Similar)
The best way to experience and enjoy your journey in Dubai is in this powerful, sophisticated Ferrari. The vehicle is powered by either a V8 or v12 twin-turbocharged engine that is controlled by a 7-speed gearbox that can be driven in automatic or manual mode. There are many different driving modes available, including an option for driving in the rain, which is essential for the unpredictable weather of Dubai. You could also go in for the comfort or sports mode as well. If you happen to drive on an untarred road, activate the option that will stabilize and smoothen the drive of the car. The interior of the vehicle features hand-stitched leather with metallic characteristics. The panoramic roof allows you great views of the Dubai skyline and gives the Ferrari that definite wow factor. All electronics can be controlled by the 10.3-inch infotainment screen and hosts the IRIS system. The touch-screen is positioned in such a way that the passenger can operate it with great ease.
This car might look like it should be on the cover of a magazine, but it is practical enough to drive every day. There is plenty of leg-room and head-room for all the occupants of the vehicle. Other features that you may enjoy include dual-zone climate control, satellite navigation, and Bluetooth connectivity. You can easily connect your phone using the Apple CarPlay system. Book this vehicle for your upcoming visit to Dubai by contacting us at Quick Lease Car Rentals. We are a team of friendly and supportive staff, willing to assist you at every given point. All our vehicles are available in both long-term and short-term leasing options. If you are involved in an accident, you can contact us on the emergency customer support line, and we will have someone sent to guide you. It is very crucial to inform us, especially in the case of an accident, as there are specific steps that need to be taken to make a legal claim.
Documents Requirements
Residents and UAE Nationals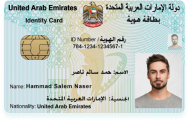 Copy of Driving License & Resident ID
Copy of Resident Visa
Passport Copy (Only for Residents)
Foreign Visitors

Original Passport or Copy
Original Visa or Copy
IDP & License Issued from Home Country
General Information
PAYMENT TYPE
Credit Card, Cash
Car options
APPLE CARPLAY / ANDROID AUTO
Yes
Car options
PAI INSURANCE MONTHLY
60 AED (optional)
PAI INSURANCE DAILY
5 AED (optional)
FREE DELIVERY (30 DAYS AND ABOVE)
Yes
24X7 CUSTOMER SUPPORT
Yes