Ferrari F12 2018 Rental (or Similar)
Ferrari is well known for its range of stylish, fast cars, and the 2018 Ferrari F12 is no exception. As one of the fastest vehicles that Ferrari has created, the F12 can go from 0 to 60 MPH in little less than 2.8 seconds thanks to its powerful V12 engine. When you start the ignition, it purrs to life like a powerful musical instrument. While mechanical precision makes it the ultimate driving experience. The 7-speed twin-clutch transmission assists you to shift gears at high speeds that are sinfully satisfying. F12 also comes packed with features such as an auto stop/start switch, an advanced infotainment system, a 10.25-inch touchscreen, as well as rear-wheel drive, power steering, a navigation system, adjustable steering, and parking aid. Although the F12 is more suited to the open road, it is economical enough to drive every day, especially if you are opting to hire it from Quick Lease Car Rental. Not only do we offer the vehicle at an affordable, we further enhance your experience with us free maintenance and service throughout the contract period.
This rolling piece of artwork turns heads wherever it is driven and is a definite crowd-pleaser. Turn the cockpit into an office on the go with ultimate connectivity, including Bluetooth, screens, and USB connections. The remote keyless entry and push-button ignition are just some of the unique features that this fantastic car has to offer. The sleek, sporty design makes it picture-perfect from every angle that you photograph it from, so it looks just as good as it performs. Electric power steering means that over-steering is a problem of the past. Feel the freedom of the Dubai motorway and live out your ultimate driving fantasy. Your dream car is just a call away.
Documents Requirements
Residents and UAE Nationals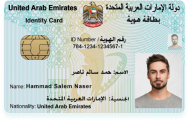 Copy of Driving License & Resident ID
Copy of Resident Visa
Passport Copy (Only for Residents)
Foreign Visitors

Original Passport or Copy
Original Visa or Copy
IDP & License Issued from Home Country
Car options
APPLE CARPLAY / ANDROID AUTO
Yes
Car options
FREE DELIVERY (30 DAYS AND ABOVE)
Yes
24X7 CUSTOMER SUPPORT
Yes