Chevrolet Camaro 2018 (or Similar)
If you are in search of a car that is safe, sleek, and sporty, then look no further than the 2018 Chevrolet Camaro. Its powerful four-cylinder v6 engine will get you where you need to go in a flash. You are sure to turn heads as you cruise through the streets of Dubai, where its agile handling and smooth ride quality will make driving it a dream. While you relax on the ventilated bucket seats, you can use the infotainment system to link to your Apple CarPlay or Android Auto with ease.
The hairs on the back of your neck will stand up when you open her up on the open road, while the superior suspension ensures a safe ride. The interiors will have you gushing over its intelligent concepts, stylish features, and ergonomic design. This sexy little beast's smooth, sleek lines make it aerodynamic, while the radical rear spoiler makes it easy to handle at very high speeds. Other cool features include the dual USB ports that allow you to plug in and play your favorite tunes while the Wi-Fi hot spot will enable you to upload the magical moments you capture while on your holiday in Dubai.
These are just some of the reasons why renting this car from Quick Lease Car Rentals is an excellent choice for your journey around the UAE. Another reason as to why you should opt for the Chevrolet Camaro 2018 is its price tag that allows you to feel like a movie star at a fraction of the cost. The UAE is famous for its scolding heat, but you won't even notice as you switch on the icy air conditioner that is bound to keep you fresh on your travels.
Documents Requirements
Residents and UAE Nationals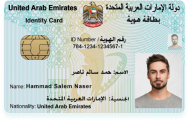 Copy of Driving License & Resident ID
Copy of Resident Visa
Passport Copy (Only for Residents)
Foreign Visitors

Original Passport or Copy
Original Visa or Copy
IDP & License Issued from Home Country
General Information
PAYMENT TYPE
Credit Card, Cash
Car options
APPLE CARPLAY / ANDROID AUTO
Yes
Car options
PAI INSURANCE MONTHLY
60 AED (optional)
PAI INSURANCE DAILY
5 AED (optional)
FREE DELIVERY (30 DAYS AND ABOVE)
Yes
24X7 CUSTOMER SUPPORT
Yes