LOOKING FOR BMW 4 SERIES CONVERTIBLE FOR RENT NEAR ME (or Similar)
Quick Lease has yet again added a car to rental options upon your request, and now, we are offering BMW 4 Series Convertible 2024, which perfectly blends style, performance, and advanced technology. So rent the BMW 4 Series Convertible from Quick Lease and experience the thrill of driving with the top down in Dubai.
DESIGN AND TECHNOLOGY
The 2024 BMW 4 Series Convertible features a tailored fabric top that adds to its sleek, coupe-like design and reduces vehicle weight. Engineered to minimize unwanted exterior noise, this durable panel provides an extra layer of protection. When you get BMW for rent in Dubai, you'll find standard smart technology in the interior, including wireless Apple CarPlay® and Android Auto™ compatibility, allowing seamless access to your favourite apps and devices.
The intuitive iDrive 8 Operating System enables easy control of vehicle settings, navigation, and infotainment. With the My BMW App, you can conveniently lock and unlock your vehicle and even start it remotely using the standard Remote Engine Start feature. So get behind the wheel and hit the road without delay.
PERFORMANCE AND DRIVE OPTIONS
Choose from 2WD and AWD models to suit your preferences when opting for BMW for rent Dubai. The 430i and M440i Convertibles are built on BMW's rear-wheel drive platform, delivering a traditional sporty feel and agile handling. For enhanced traction and performance, opt for the 430i xDrive and M440i xDrive, equipped with BMW's intelligent all-wheel drive system. The M4 Competition xDrive Convertible takes it a step further with advanced M xDrive, allowing you to switch between 4WD, 4WD Sport, and 2WD modes. Experience thrilling performances while enjoying the open-air driving experience.
EXPERIENCE COMFORT WHEN YOU RENT BMW 4 SERIES CONVERTIBLE
The 2024 BMW 4 Series Convertible is a two-door sports Convertible featuring sleek coupe-inspired curves. Inside, it offers seating for up to four passengers, providing comfort for everyone on board. Enjoy the standard Sports seats and opt for heated and ventilated seats for added luxury and convenience. Relax and soak up the sun in style.
VARIANTS AND ENGINE
The 2024 BMW 4 Series Convertible is available in three distinct model variants. The 430i and 430i xDrive models are equipped with a 2.0-litre BMW TwinPower Turbo inline 4-cylinder gasoline engine, delivering impressive performance. Choose the M440i and M440i xDrive Convertibles, featuring a robust 3.0-litre BMW M TwinPower Turbo inline 6-cylinder engine for even more power. The BMW M4 Competition xDrive Convertible is at the pinnacle of performance, boasting an inline-6 engine that unleashes a remarkable 503 horsepower. Experience exhilarating drives like never before and rent BMW 4 Series Convertible.
ADVANCED DRIVING ASSISTANCE TECHNOLOGY
Safety is paramount, and the 2024 BMW 4 Series Convertibles are equipped with advanced driving assistance technology for convenience and peace of mind. Standard features include Active Blind Spot Detection, Lane Departure Warning, and Frontal Collision Warning with City Collision Mitigation. So drive with confidence and let technology assist you on the road.
Look for BMW Convertible for rent near me, and you will find Quick Lease as the most reputable brand among car rentals. Contact us now to reserve your rental and immerse yourself in the luxury and excitement of the BMW 4 Series Convertible on the roads of Dubai.
Documents Requirements
Residents and UAE Nationals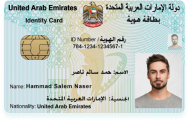 Copy of Driving License & Resident ID
Copy of Resident Visa
Passport Copy (Only for Residents)
Foreign Visitors

Original Passport or Copy
Original Visa or Copy
IDP & License Issued from Home Country
General Information
PAYMENT TYPE
Cash, Credit Card
Model
4 series convertible
Car options
APPLE CARPLAY / ANDROID AUTO
Yes
Car options
FREE DELIVERY (30 DAYS AND ABOVE)
Yes
24X7 CUSTOMER SUPPORT
Yes