QUICK LEASE OFFERING RS Q8 2024 AUDI RENTAL DUBAI (or Similar)
Audi has given the Audi e-tron a refreshing update, transforming it into the RS Q8 2024 and introducing a new front end featuring a mask-like grille that aligns it with the smaller Q4 e-tron. Quick does not wish to hold you back from driving this beautiful car, so we offer you to rent Audi Q8 in Dubai. While the power output remains unchanged, the SQ8 e-tron is anticipated to enhance its range estimates using a redesigned rear electric motor and improved aerodynamics. Furthermore, Audi proudly announces that the RS Q8 2024 can charge at an impressive rate of 170 kW, allowing for a 10 to 80 percent battery capacity in just 31 minutes when utilizing a DC fast charger.
RENT AN AUDI IN DUBAI WITH IMPROVED POWER AND RANGE
The Audi RS Q8 2024 has three electric motors, including a 166-hp unit at the front and two 131-hp motors on the rear axle. These motors generate an impressive output of 496 horsepower and 718 pound-feet of torque in Sport mode, making it a popular choice among Audi car rental in Dubai. The SQ8 e-tron achieves a claimed 0-62 mph acceleration in 4.5 seconds, while its top speed is 130 mph.
Audi aims to achieve an EPA-estimated range above 300 miles for certain versions of the updated SQ8 e-tron, marking a 30 to 40 per cent increase compared to the current model's EPA range, which reaches a maximum of 222 miles.
The improved range of the 2024 SQ8 e-tron is attributed to the upgraded rear motor and enhanced aerodynamics. If you are looking forward to rent an Audi in Dubai, then you deserve to know that the rear axle's asynchronous motor now employs 14 coils to generate its electromagnetic field, up from the previous 12. This design enhancement enhances efficiency, allowing the motor to produce the same torque using less electricity or generate more torque with the same energy consumption as the previous 12-coil configuration.
RENT AUDI Q8 IN DUBAI WITH NEW DESIGN AND TECH FEATURES
The SQ8 e-tron introduces a fresh aesthetic with its mask-like grille design, aligning it visually with the e-tron GT and Q4 e-tron. This updated grille showcases a light bar above the Audi logo, connecting seamlessly with the headlights. When you get an Audi car rental in Dubai, you will notice the Q8 e-tron is equipped with standard air suspension, allowing for approximately 3 inches of adjustable body height. The air springs have also undergone tuning enhancements, and the steering ratio has been updated for improved responsiveness.
The remote park assist plus feature is a notable addition to the Q8 e-tron's array of driver-assistance systems. This innovative technology enables the SUV to manoeuvre autonomously into tight parking spaces while the owner controls the process from outside the vehicle using a smartphone app. Additionally, the Q8 e-tron offers digital Matrix LED headlights, which can individually illuminate specific sections of the road based on prevailing conditions when you rent Audi Q8 in Dubai. However, it's important to note that these advanced headlights are currently exclusive to the European market due to differing regulations in the United States.
Stepping inside the Q8 e-tron, the interior revolves around two prominent touchscreens. Positioned above the other, a 10.1-inch display and an 8.6-inch display handle virtually all the vehicle's functions. Alternatively, drivers can utilize voice commands for added convenience. Optional features for the interior include a head-up display, four-zone climate control, and massaging seats. A noteworthy addition is the light brown walnut wood interior trim, which adds a touch of elegance.
Moreover, opting for the S-Line package grants seats upholstered in synthetic leather and a microfiber material known as Dinamica. Notably, Dinamica is created from recycled bottles, fibre residue, and used textiles, showcasing Audi's commitment to sustainable materials. Make use of Quick Lease Audi car rental in Dubai to your benefit; contact now and get yourself an Audi RS Q8 2024.
Documents Requirements
Residents and UAE Nationals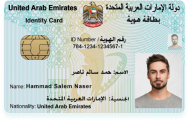 Copy of Driving License & Resident ID
Copy of Resident Visa
Passport Copy (Only for Residents)
Foreign Visitors

Original Passport or Copy
Original Visa or Copy
IDP & License Issued from Home Country
General Information
PAYMENT TYPE
Credit Card, Cash
Car options
APPLE CARPLAY / ANDROID AUTO
Yes
Car options
FREE DELIVERY (30 DAYS AND ABOVE)
Yes
24X7 CUSTOMER SUPPORT
Yes