Rent Audi A8 2018 (or Similar)
The vehicle is one of the best luxury sedans that Germany has ever created. It's flashy and opulent. It is filled to the brim with state-of-the-art technology, including Apple CarPlay, Android Auto, and Audi's signature virtual cockpit interface. There is no Bluetooth connectivity, but proprietary cables can connect your phone. The vehicle is powered by a 450-horsepower turbocharged V8 engine, which allows it to accelerate from 0 to 60 mph in only 4 seconds. Not only is driving this vehicle great to drive in, but it also has reasonable fuel consumption. This vehicle offers you everything that you might need, including LED headlights, sunroof, auto-dimming mirrors heated seats, and a rear-view camera to assist with parking. Inside the vehicle, you get four individual zone climate control. The keyless ignition adds to the wow factor as do the adjustable leather seats and rear sunshades. The car is controlled by Audi's MMI infotainment system, has a navigation system, 4G LTE Wi-Fi, Bluetooth, and voice control perfect for those that like their tech. It comes equipped with 14 speakers that offer surround sound as well as a satellite radio and CD player as well as an information point for smartphones, although it does not have a USB connection point.
Other special features include the top-view parking camera and a head-up display. Safety features include a forward-collision warning system, lane departure warning system, and automatic high beams.
If you are seeking a car that is smooth, quiet, and comfortable to drive in, the Audi A8 201 is the ideal choice. Quick Lease Car Rentals offers it at the best rate in the market. It does not mean that we compromise on the quality of our vehicles or our services. Our entire fleet is meticulously inspected and maintained to ensure that every journey you take with one of our vehicles is a safe one. If you do find yourself in an emergency, our emergency assistance line is open 24/7.
Documents Requirements
Residents and UAE Nationals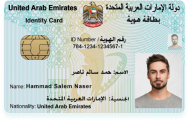 Copy of Driving License & Resident ID
Copy of Resident Visa
Passport Copy (Only for Residents)
Foreign Visitors

Original Passport or Copy
Original Visa or Copy
IDP & License Issued from Home Country
Car options
APPLE CARPLAY / ANDROID AUTO
Yes
Car options
FREE DELIVERY (30 DAYS AND ABOVE)
Yes
24X7 CUSTOMER SUPPORT
Yes