Range Rover Evoque Convertible 2018 Rental (or Similar)
Explore the deserts and dunes that the UAE has to offer as it's truly spectacular, but you do need a vehicle that will help you get there. The new 2018 Range Rover Evoque Convertible can provide you with the ideal 'rough and tough' experience that you are seeking. This petrol-driven, 2.0-litre beast will crawl up any dune in no time. It achieves 237 Hp at 5500 rpm, so you can be sure that the vehicle is capable of cruising through the dunes of the desert. Brake assist, stability control, and emergency brake assist will help you drive through with ease. It comes equipped with features such as head-rests, leather seats, cup holders, cruise control, and other advanced amenities; the Evoque convertible is sure to impress any individual.
The vehicle is ideal for driving both on-road as well as off-road, with excellent performance. Other features include front and rear parking sensors, front fog/ driving lights, keyless ignition, climate control amongst several other features. In terms of safety, the car features a safety system post-collision, headlamps to sensor dusk, monitoring tyre pressure, and a lot more. The sets are also fully adjustable and heated to ensure comfort at all times. From the exterior, the Evoque displays a ferocious look and is available in different colors. The interiors, however, beg to differ. It offers comfort, safety, and a sense of coziness. If you want to book the convertible on your trip to Dubai, you should get in touch with a trusted rental company in Dubai, such as Quick Lease Car Rentals. We provide great deals to our customers, along with a bunch of friendly staff, willing to always assist you. For any bookings, you can get in touch with us online.
Documents Requirements
Residents and UAE Nationals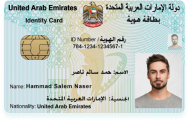 Copy of Driving License & Resident ID
Copy of Resident Visa
Passport Copy (Only for Residents)
Foreign Visitors

Original Passport or Copy
Original Visa or Copy
IDP & License Issued from Home Country
Car options
APPLE CARPLAY / ANDROID AUTO
Yes
Car options
FREE DELIVERY (30 DAYS AND ABOVE)
Yes
24X7 CUSTOMER SUPPORT
Yes