Mercedes S500 2018 Rental (or Similar)
Are you going on a business trip to the UAE? Are you in need of a vehicle that oozes professionalism, elegance, and luxury while still maintaining good fuel consumption? The 2018 Mercedes S500 is an excellent touring vehicle and comes with all the standard comforts that one can expect from a Mercedes. The 4.6-litre V-8 engine roars with 335kW. Feel the power surge through your body as you accelerate through the highways of the UAE. While most high-performance vehicles can be quite thirsty, the S500 gives 9.2 litres per 100km travelled, making it quite affordable on the pocket. This two-door coupe comes retrofitted with more than just a fast engine. The exterior is as elegant as its interior counterpart. Rest assured that while driving, you will feel as though you are on a cloud; leather seats are fitted throughout the vehicle. The front seats have the heating option.
The adaptive air suspension allows the car to adjust to any bumps and imperfections on the road. Accessibility is a significant deal to Mercedes, which is why they do not want the vehicle to inhibit the driver in any way; the parking assistant will help you to reverse, park and manoeuvre the Mercedes without the worries of any minor or major accident. Other notable features include Bluetooth connection, auto collision warning, driver fatigue detection, and intelligent cruise control, among others. If you are looking for a smart vehicle that has it all, then the 2018 Mercedes S500 is a keeper. Quick Lease Car Rentals provides you with exceptional service and well-maintained cars, including the 2018 Mercedes S500. It is checked regularly. These checks ensure the reliability of the vehicle and that the customer is safe. For bookings, head to our website and get in touch with us via WhatsApp. The booking process is made easy and hassle-free for both residents as well as tourists.
Documents Requirements
Residents and UAE Nationals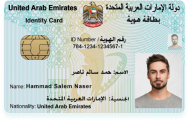 Copy of Driving License & Resident ID
Copy of Resident Visa
Passport Copy (Only for Residents)
Foreign Visitors

Original Passport or Copy
Original Visa or Copy
IDP & License Issued from Home Country
Car options
APPLE CARPLAY / ANDROID AUTO
Yes
Car options
FREE DELIVERY (30 DAYS AND ABOVE)
Yes
24X7 CUSTOMER SUPPORT
Yes