Mercedes C200 Cabriolet 2018 Rental (or Similar)
If you have to decide on which rental car to purchase, then the 2018 Mercedes C200 Cabriolet never ceases to disappoint. The 2.1-litre twin-turbocharged diesel engine ensures smooth running. It produces 241 HP at 5550 RPM, proving that the vehicle has a lot more to offer than just its stunning looks. The Mercedes includes features such as ABS, airbags, stability control, and traction control, guaranteeing you a smooth and safe drive. The leather-covered headrests ensure the utmost comfort to its passengers. The excellent characteristics of the vehicle will impress even non-car enthusiasts. If you want a car that is effortless and relaxing to drive in, then this car is ideal for you. With the open rooftop option, you get to enjoy the best views of the city.
Apart from its stunning safety features, it also includes an infotainment system, which easily connects to your smartphone. The connection can be made through Bluetooth, USB, or auxiliary port. If the radio station music doesn't appeal to you, you can always connect your phone and listen to the music of your choice. Additional features include cup holders, climate control, and cruise control. You can now rent or lease the car at Quick Lease Car Rentals. We are the leading car rental company in Dubai, offering you exceptional quality vehicles at unbeatable prices. We have flexible plans, depending on your requirements. To experience our quick, easy, and hospitable service, get in touch with us today. We promise to deliver only the best.
Documents Requirements
Residents and UAE Nationals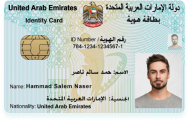 Copy of Driving License & Resident ID
Copy of Resident Visa
Passport Copy (Only for Residents)
Foreign Visitors

Original Passport or Copy
Original Visa or Copy
IDP & License Issued from Home Country
Car options
APPLE CARPLAY / ANDROID AUTO
Yes
Car options
FREE DELIVERY (30 DAYS AND ABOVE)
Yes
24X7 CUSTOMER SUPPORT
Yes