BMW 5 Series 2018 Rental (or Similar)
It is not surprising that you should find a BMW on this list – the five series remains a customer favourite offering excellent performance and features that are ideal for any traveller. The 2018 BMW 5 series is powered by a 4.4-litre engine pushing out a maximum of 456 HP. The vehicle is available in both petrol and diesel, allowing you to decide which is more economical for your driving style. With five seats, you have more than enough space for your family or friends to join you on your vacation. While the 5 Series might be a sedan, this doesn't imply a compromise on the car's performance. Be ready to be impressed by the performance of the vehicle, as well as the variety of features associated with this BMW.
Traction control, stability control, and brake assist ensure a safe drive for both you and your fellow passengers. Furthermore, parking is made easy with the backup camera and sensors of the vehicle. The infotainment system in the car, has the updated maps of Dubai, allowing you to explore different gems of the city. The Bluetooth and auxiliary port give you the freedom to listen to your choice of music while cruising through the streets of Dubai. At Quick Lease Car Rentals, a well-established car rental company in Dubai, offering you well-maintained cars, including the BMW 5 Series 2018 model. We assure you the best prices along with free service and maintenance on the vehicles. Furthermore, we also offer 24/7 customer support in case of any emergency. Contact us now to know how you can rent or lease the 2018 BMW.
Documents Requirements
Residents and UAE Nationals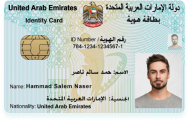 Copy of Driving License & Resident ID
Copy of Resident Visa
Passport Copy (Only for Residents)
Foreign Visitors

Original Passport or Copy
Original Visa or Copy
IDP & License Issued from Home Country
General Information
PAYMENT TYPE
Credit Card, Cash
Car options
APPLE CARPLAY / ANDROID AUTO
Yes
Car options
PAI INSURANCE MONTHLY
60 AED (optional)
PAI INSURANCE DAILY
5 AED (optional)
FREE DELIVERY (30 DAYS AND ABOVE)
Yes
24X7 CUSTOMER SUPPORT
Yes